Across Thailand – Part II
The first part of a trip around large parts of Thailand.
Across Thailand – Part II

Northern Thailand: Chiang Mai and Chiang Rai

This is part two of our trip to Thailand.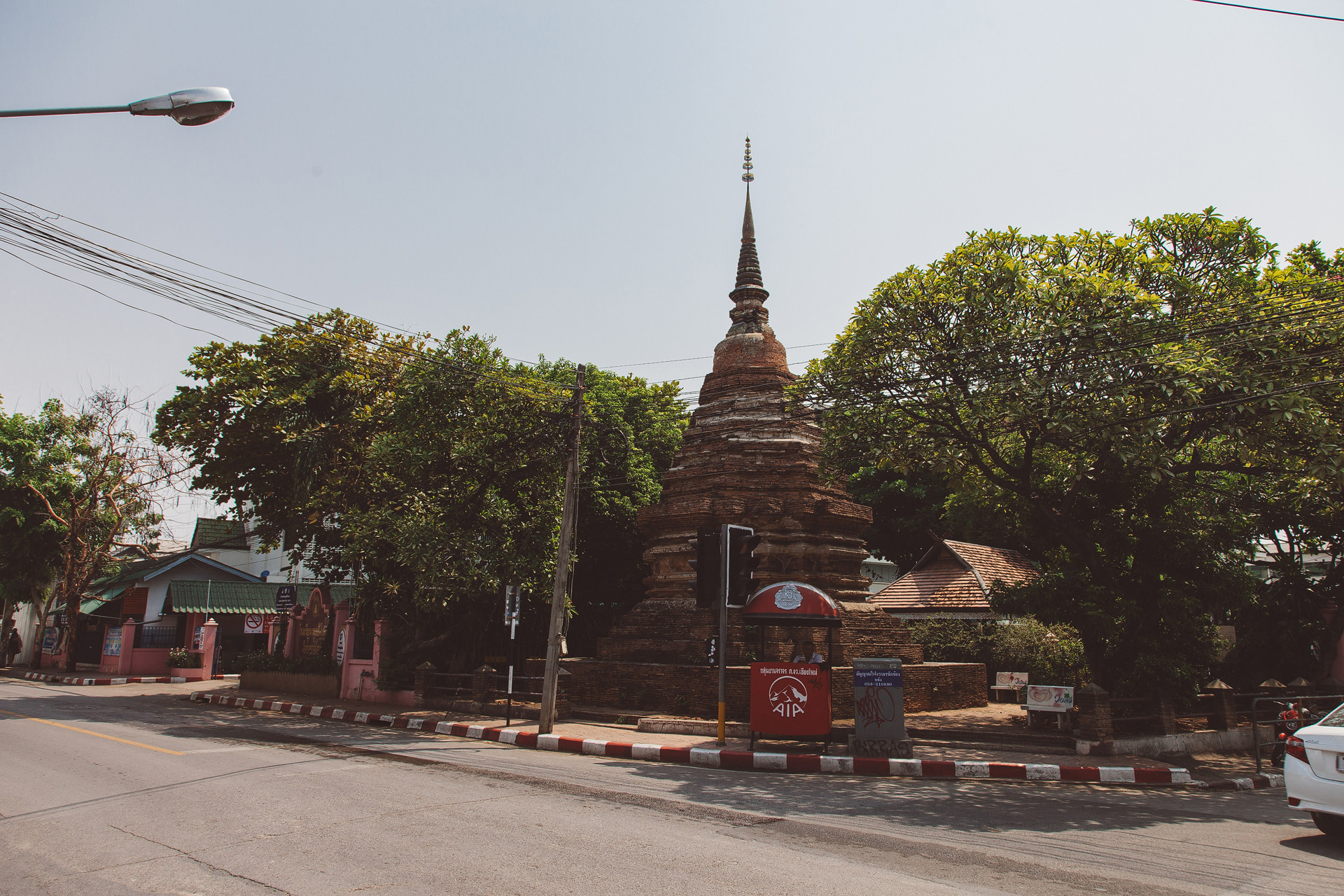 We flew to Chiang Mai, North Thailand. It's actually even hotter up there, but the air was less humid and felt great.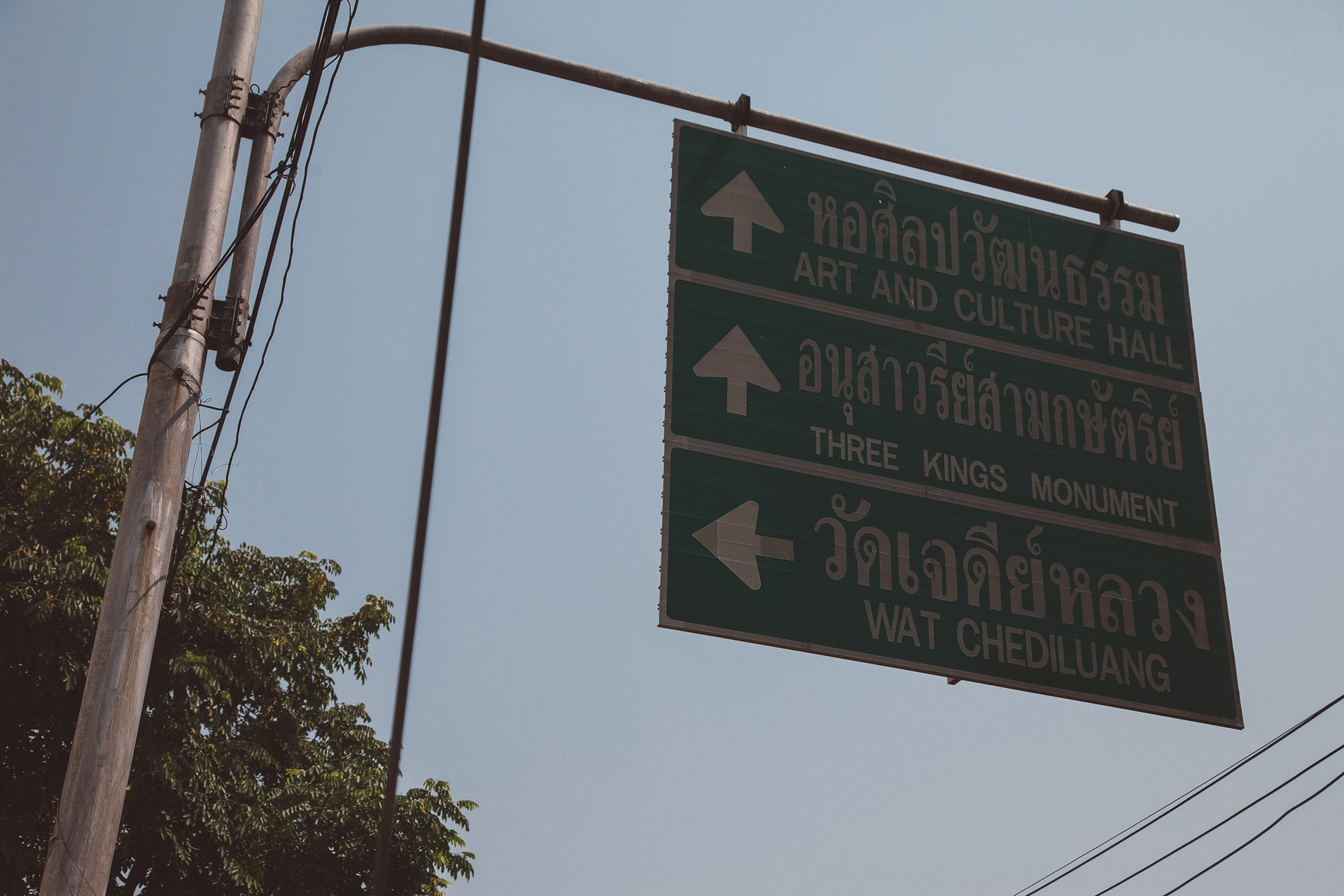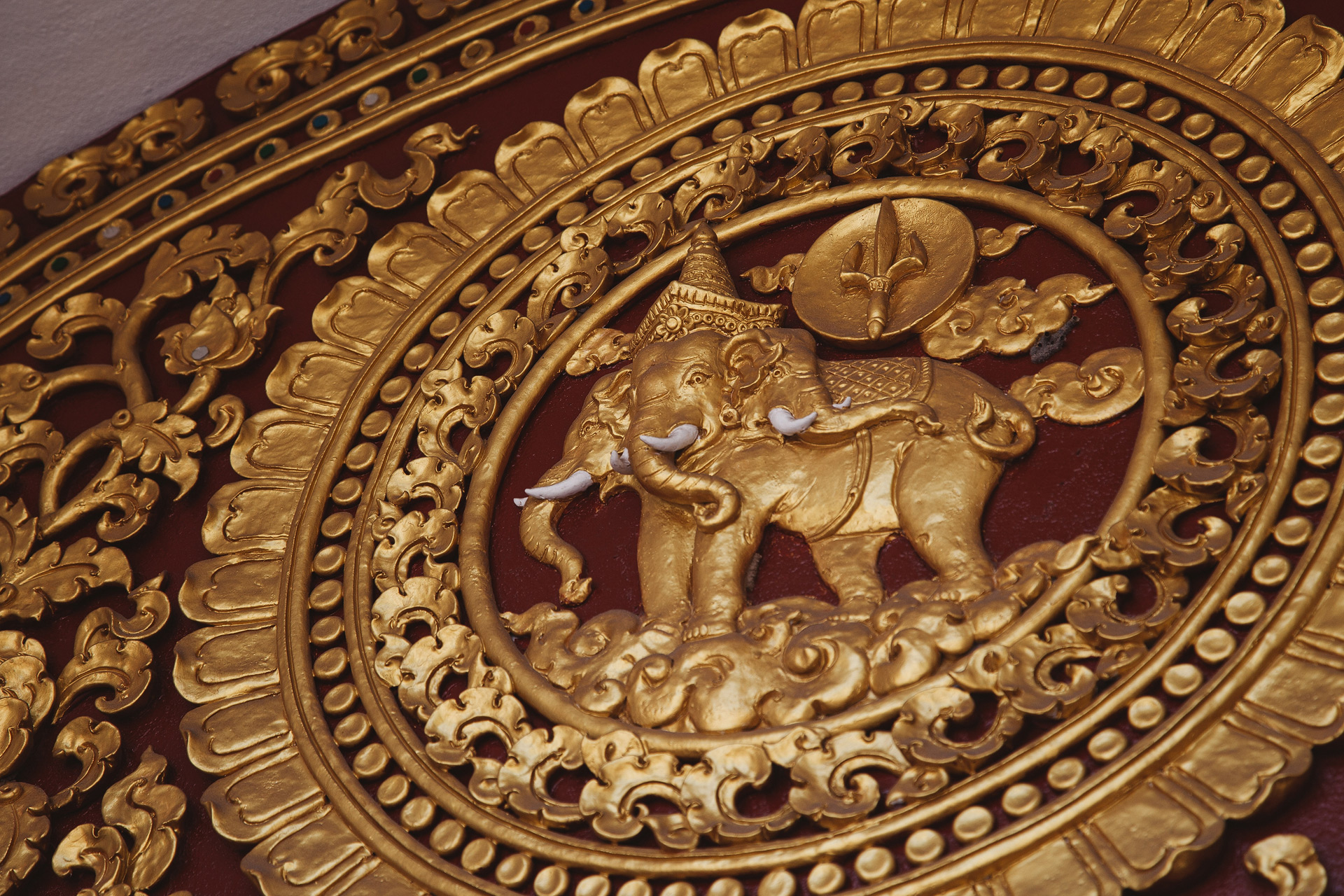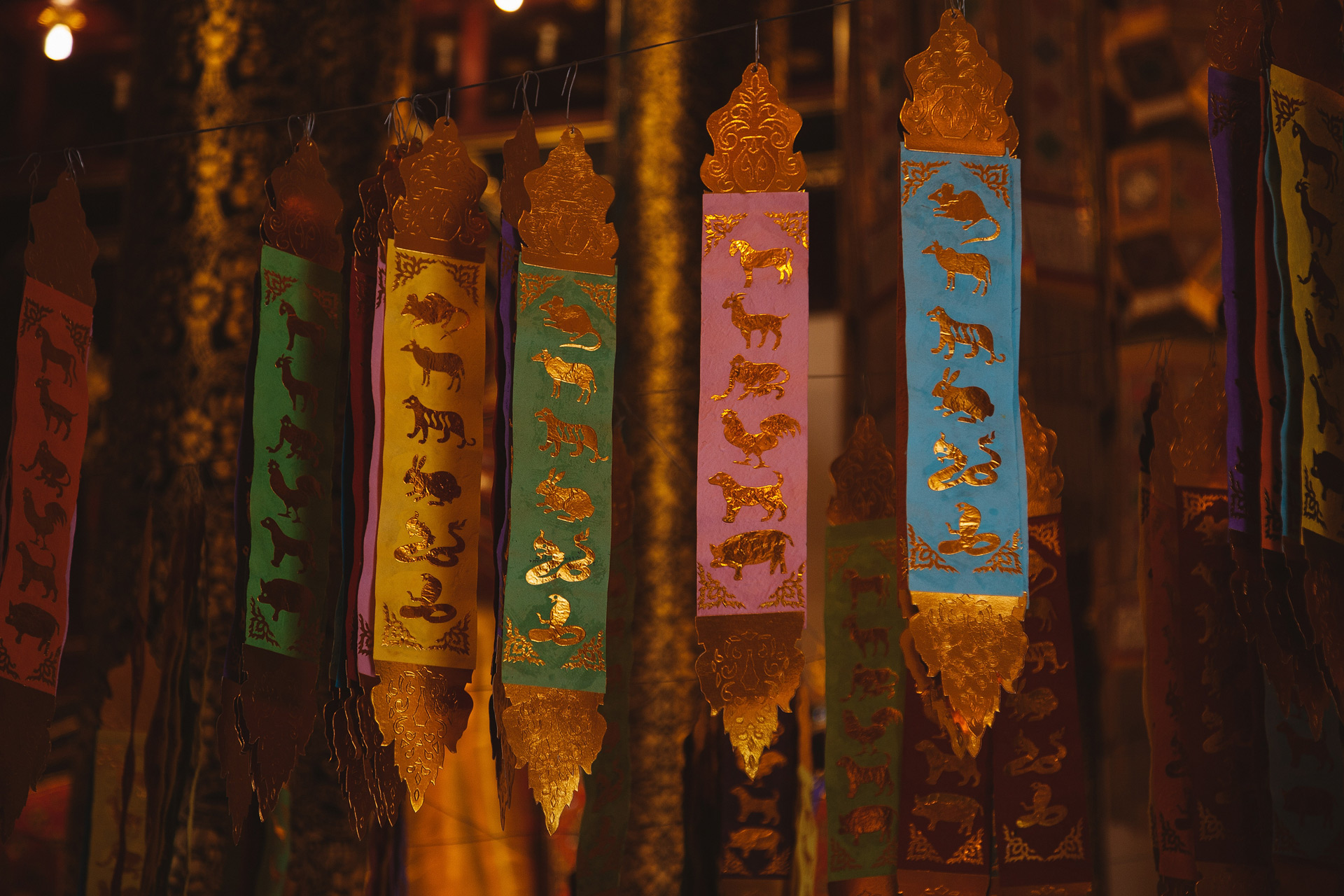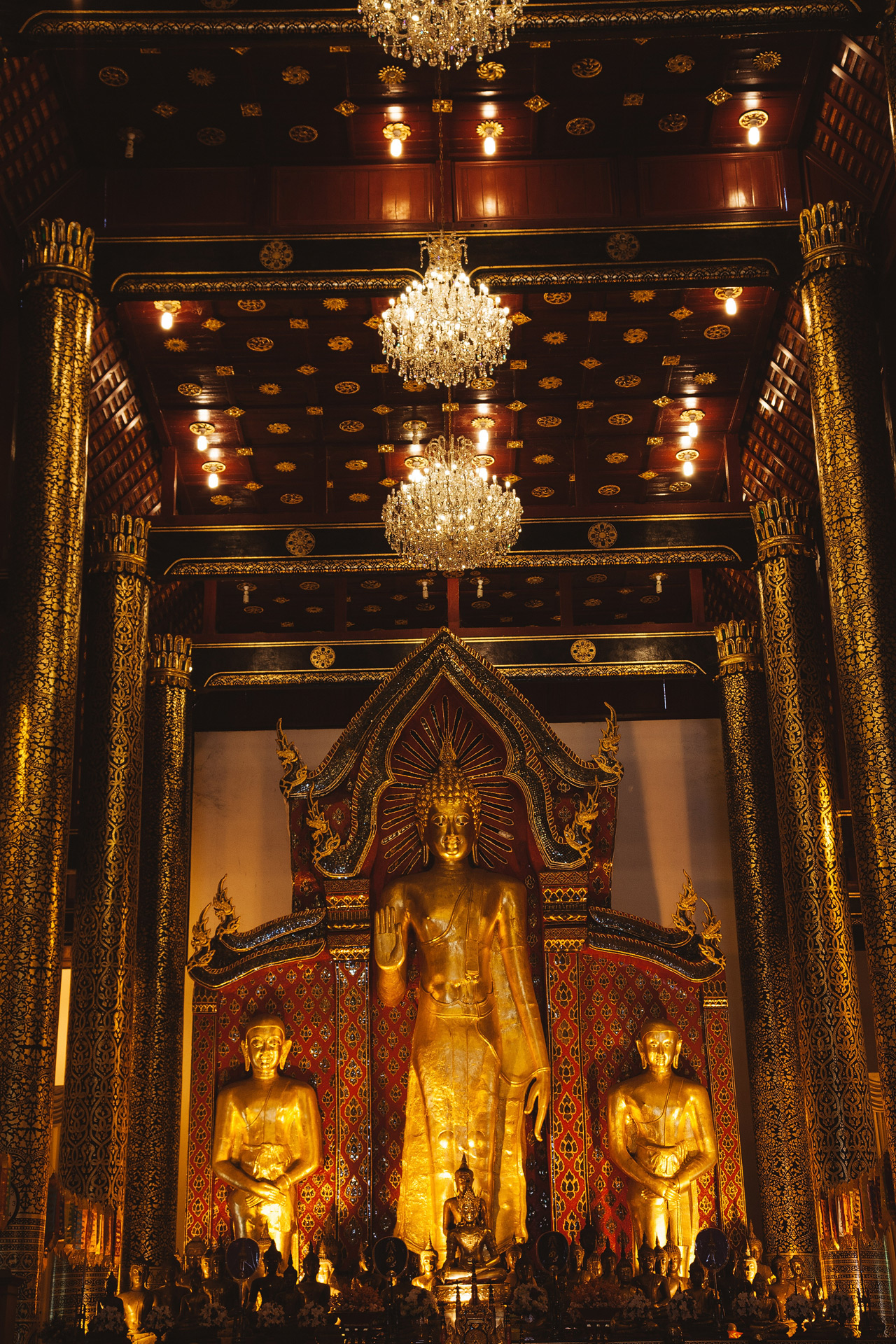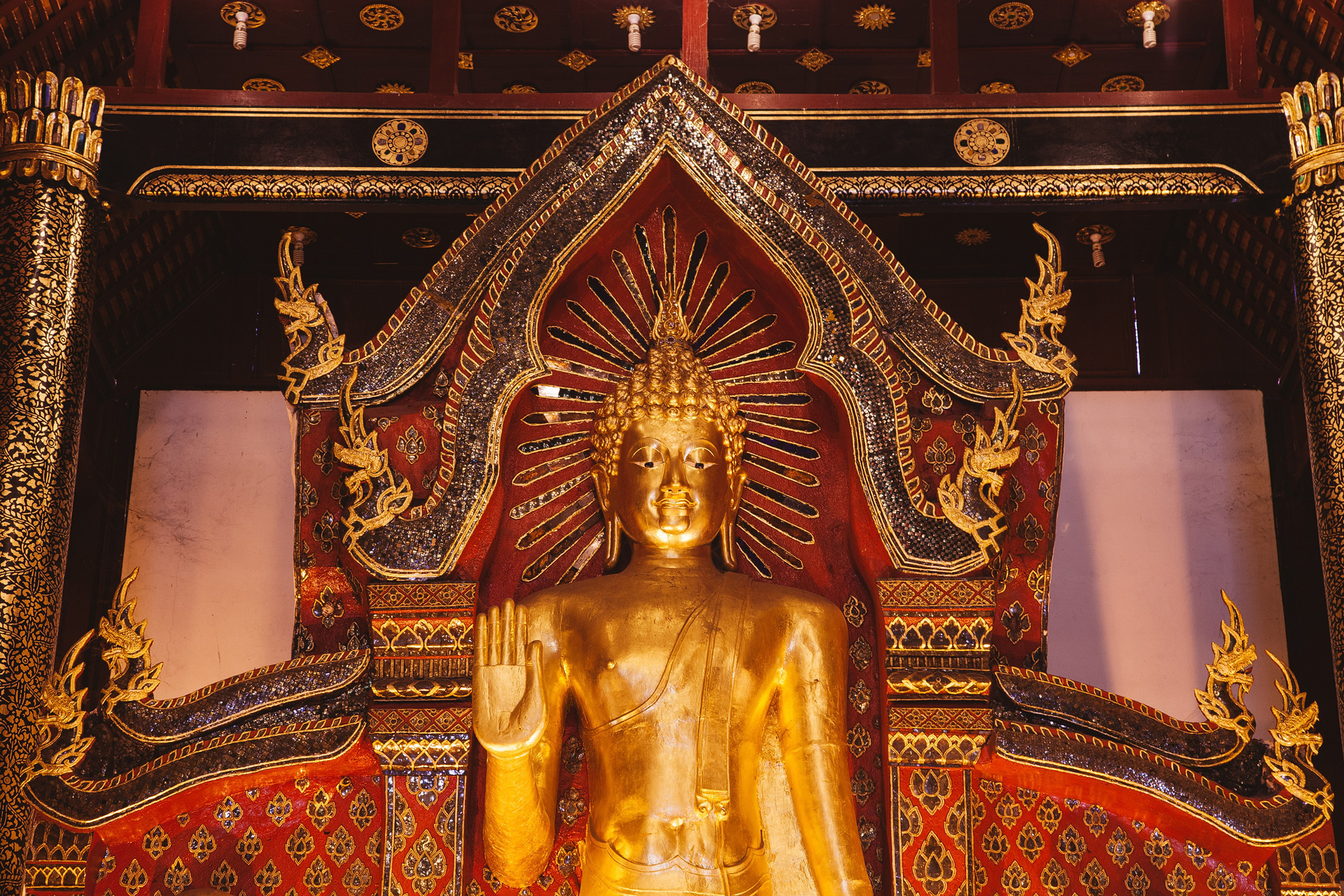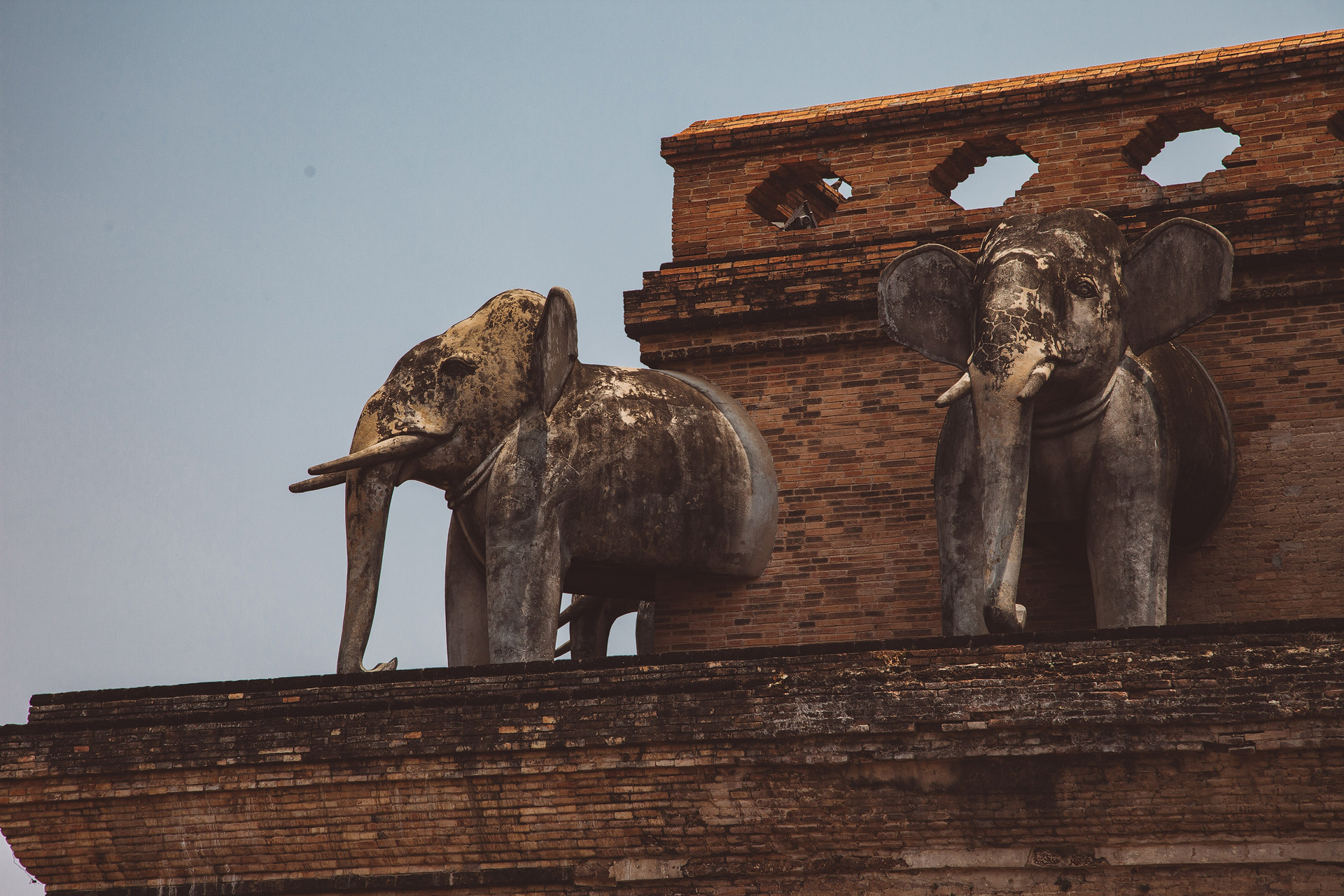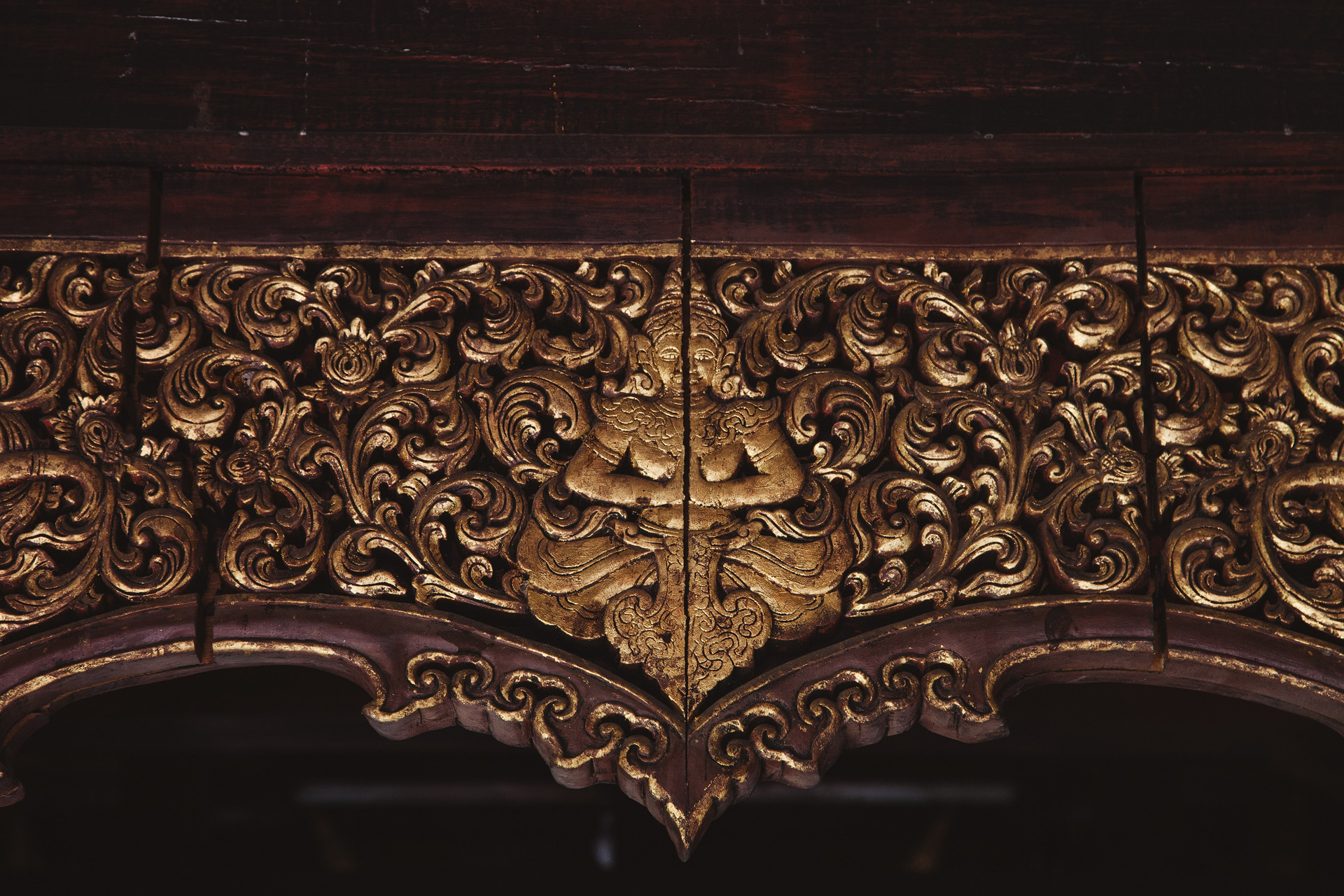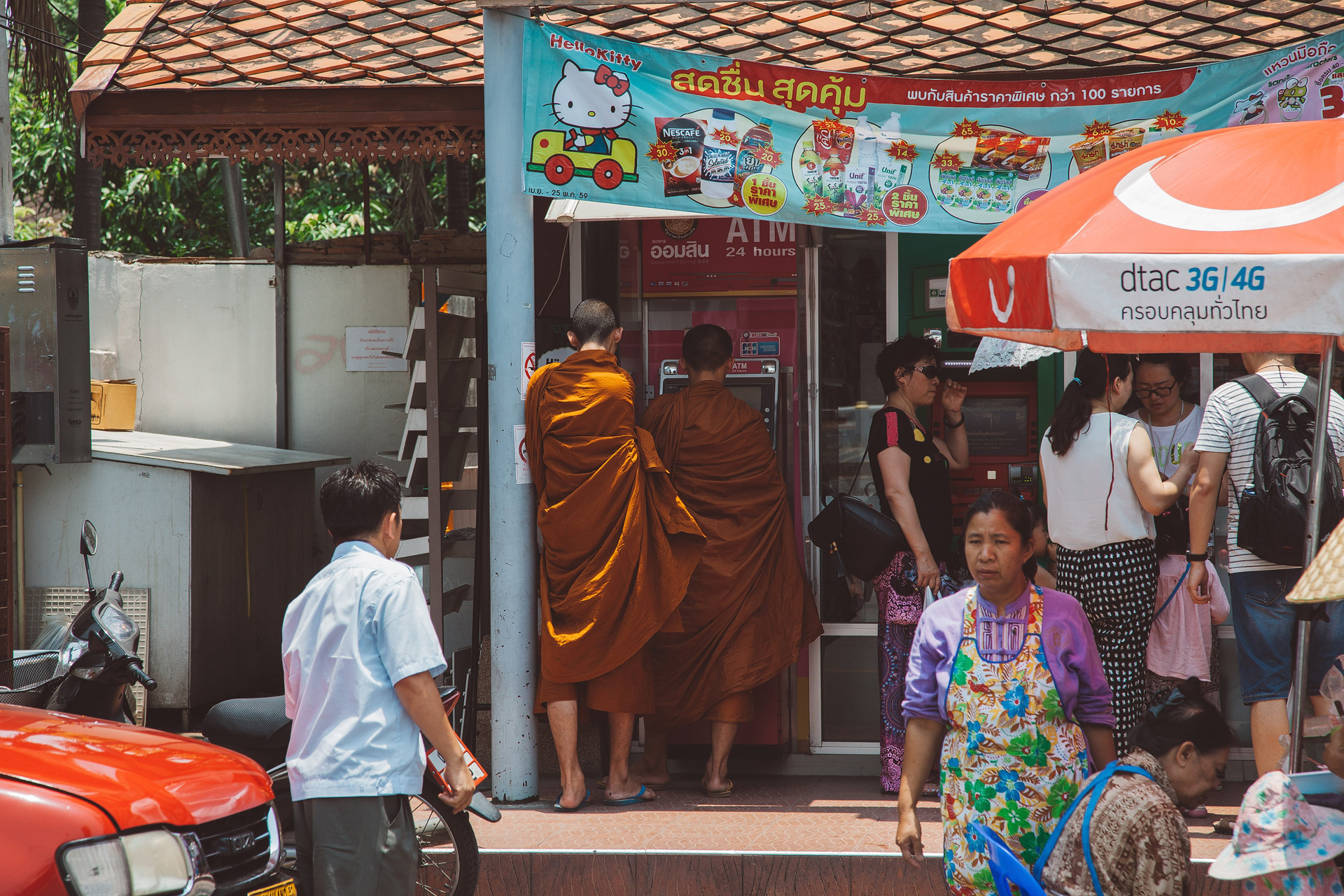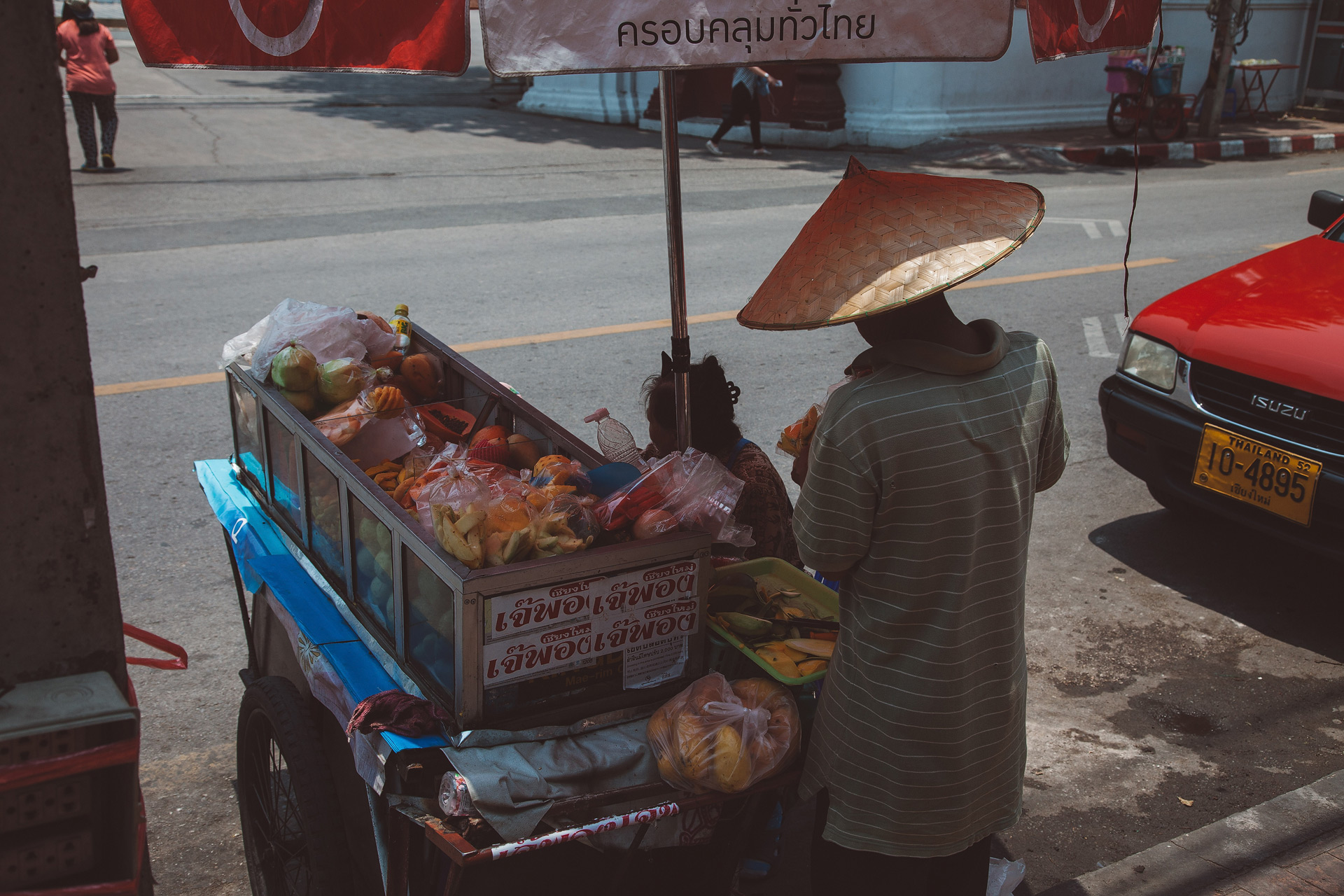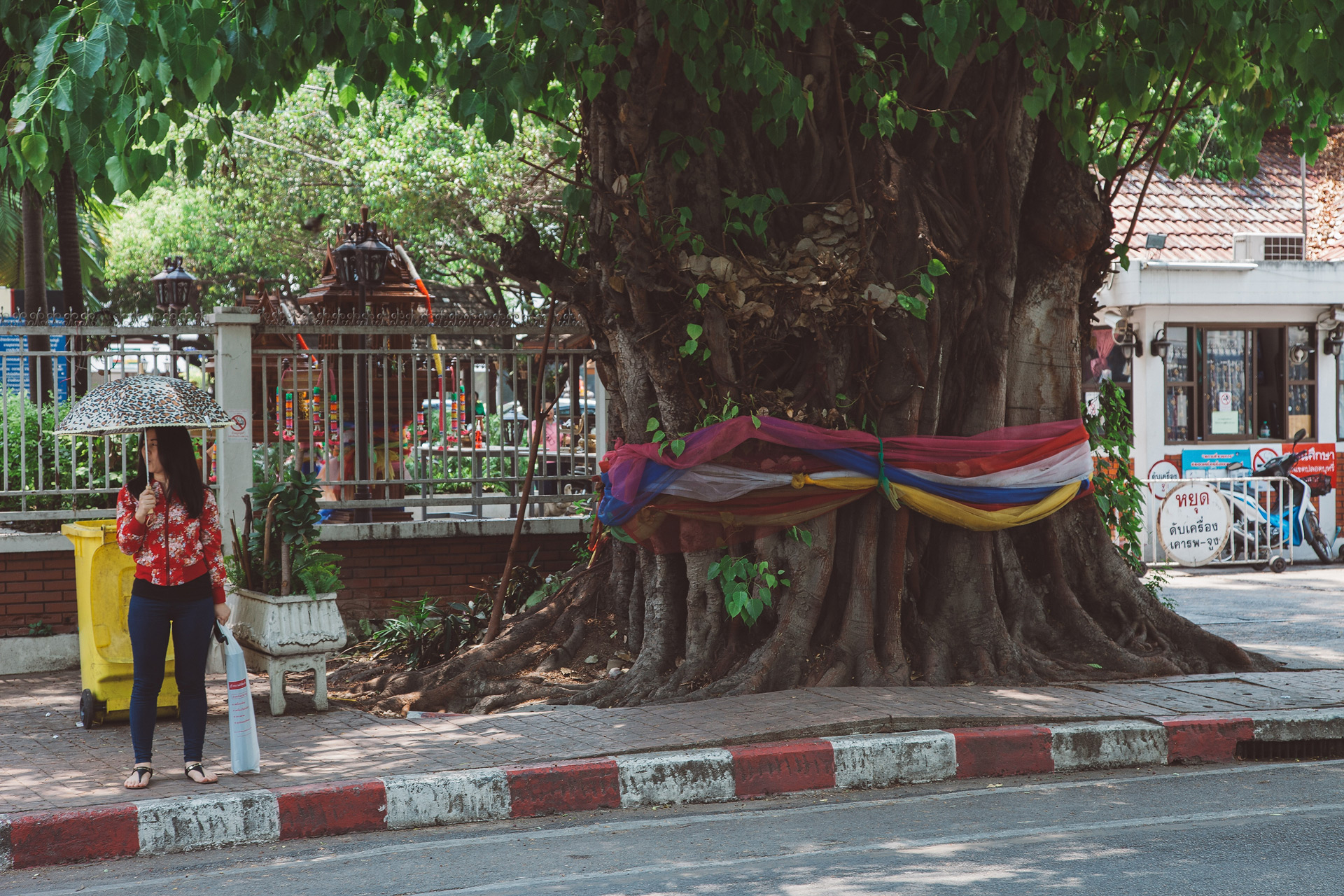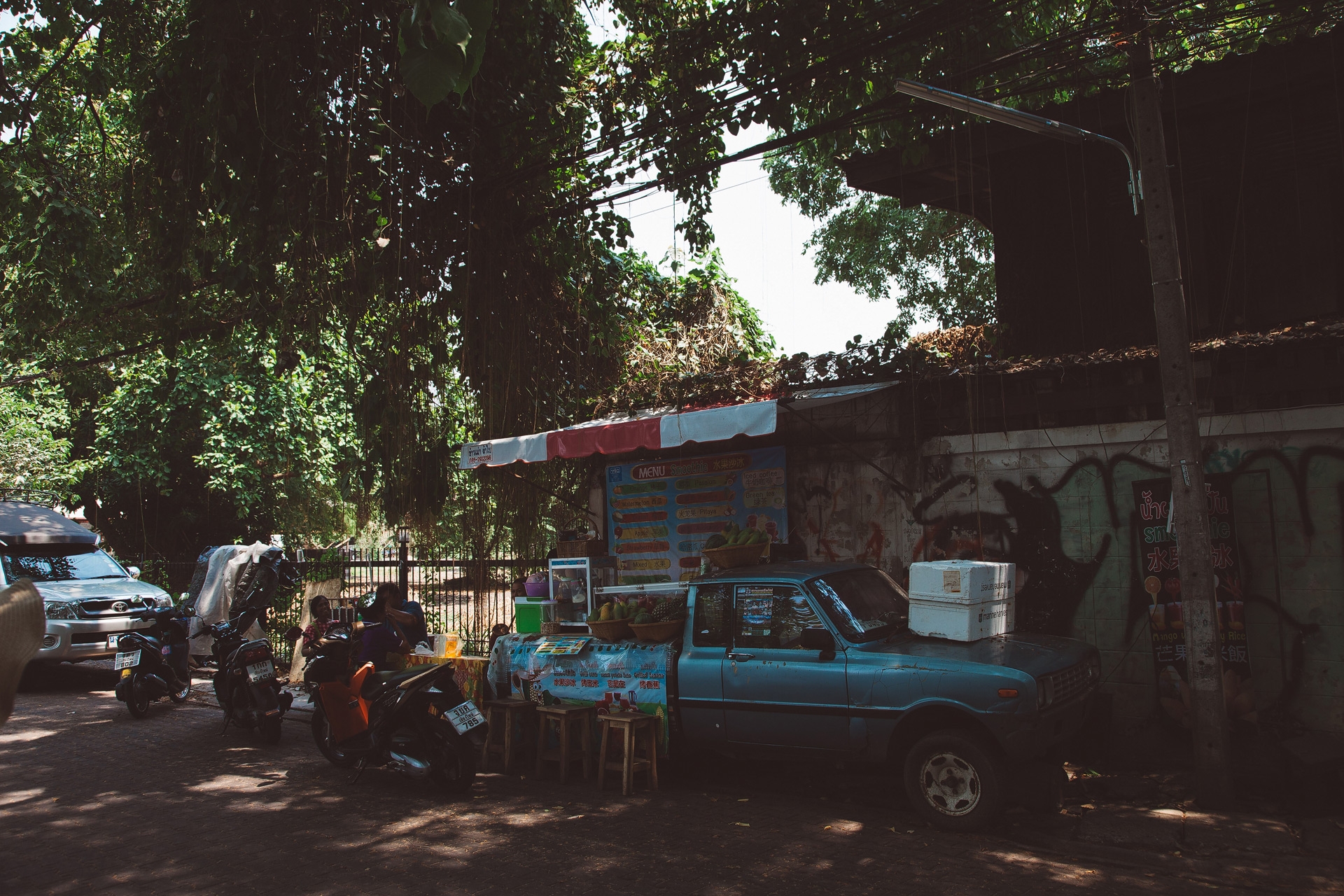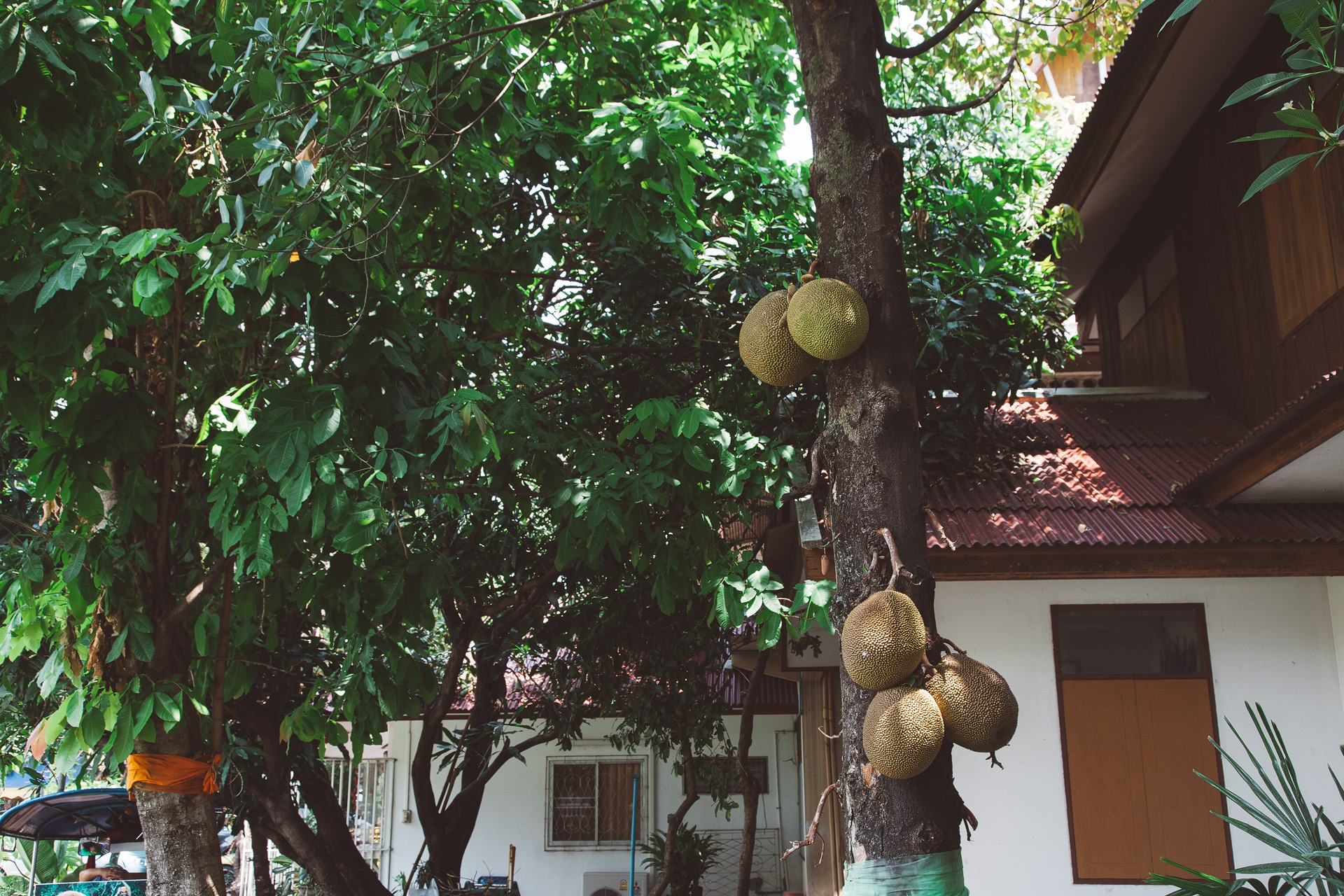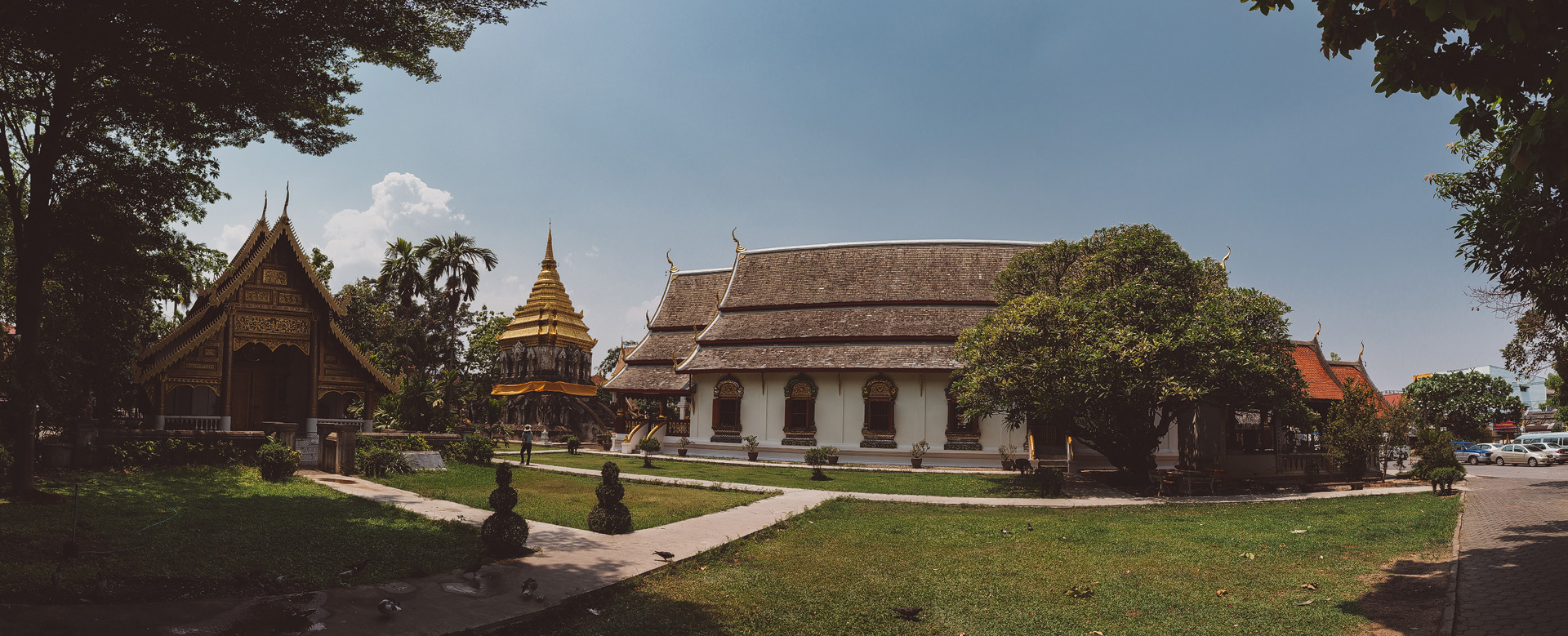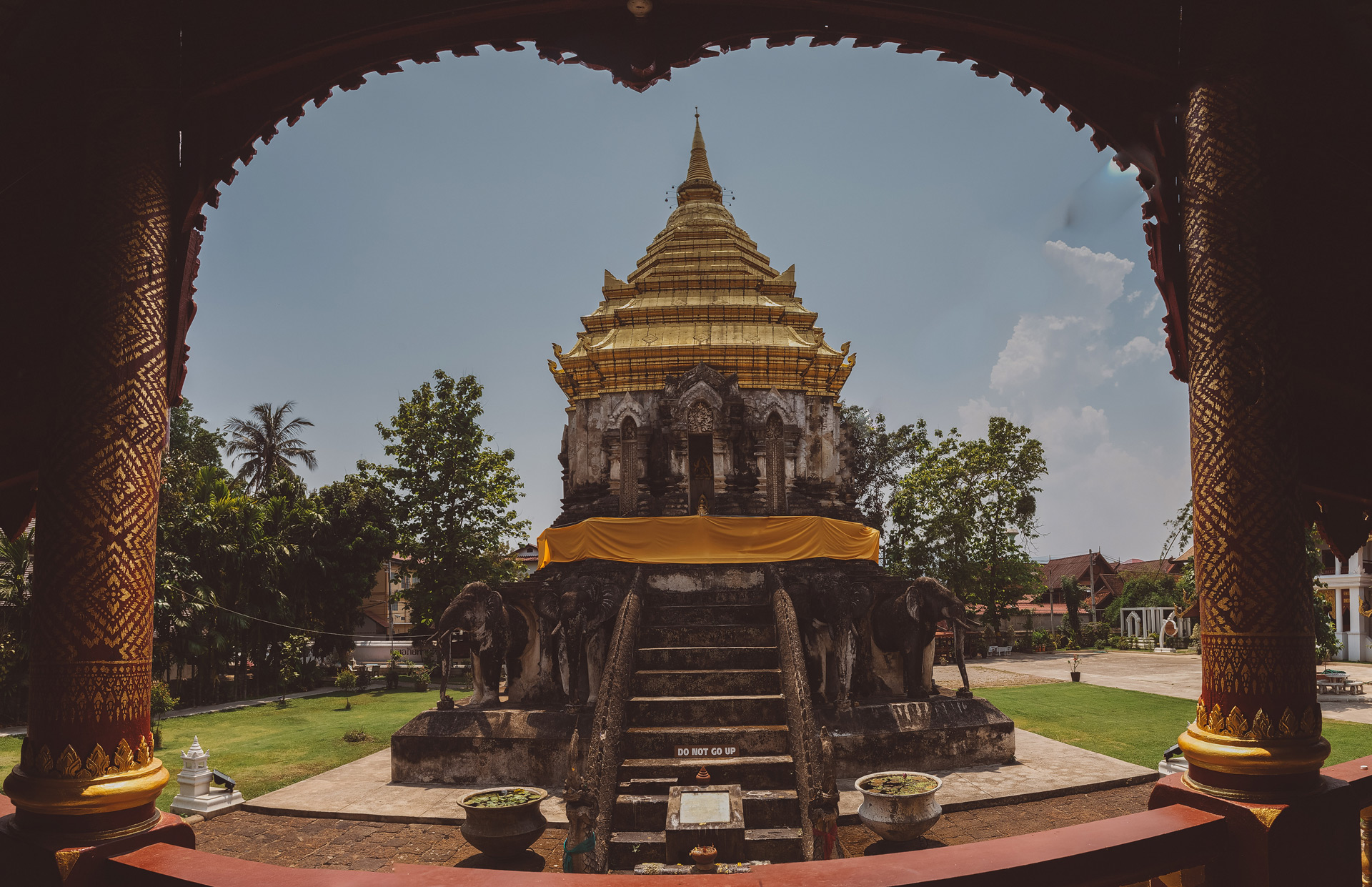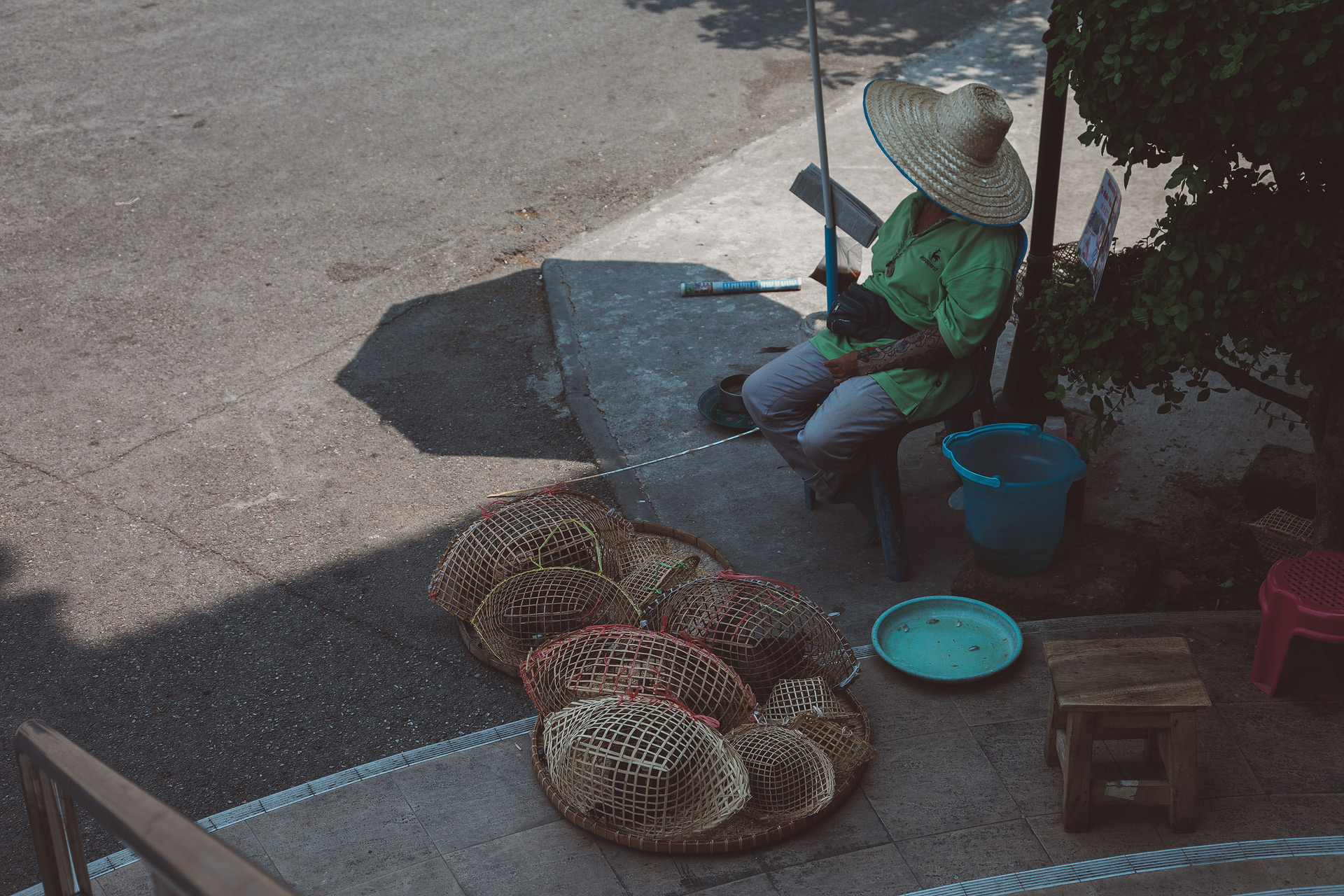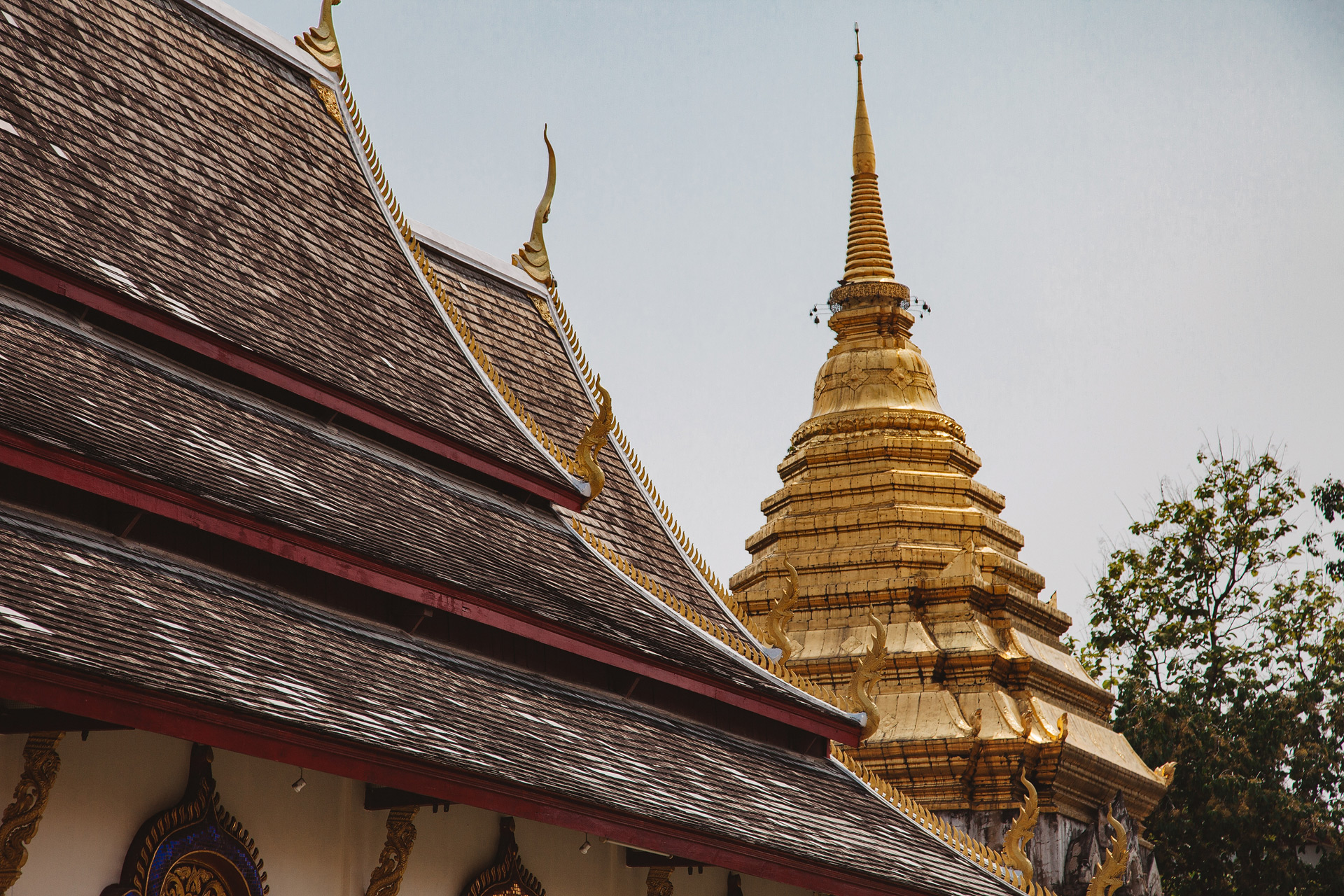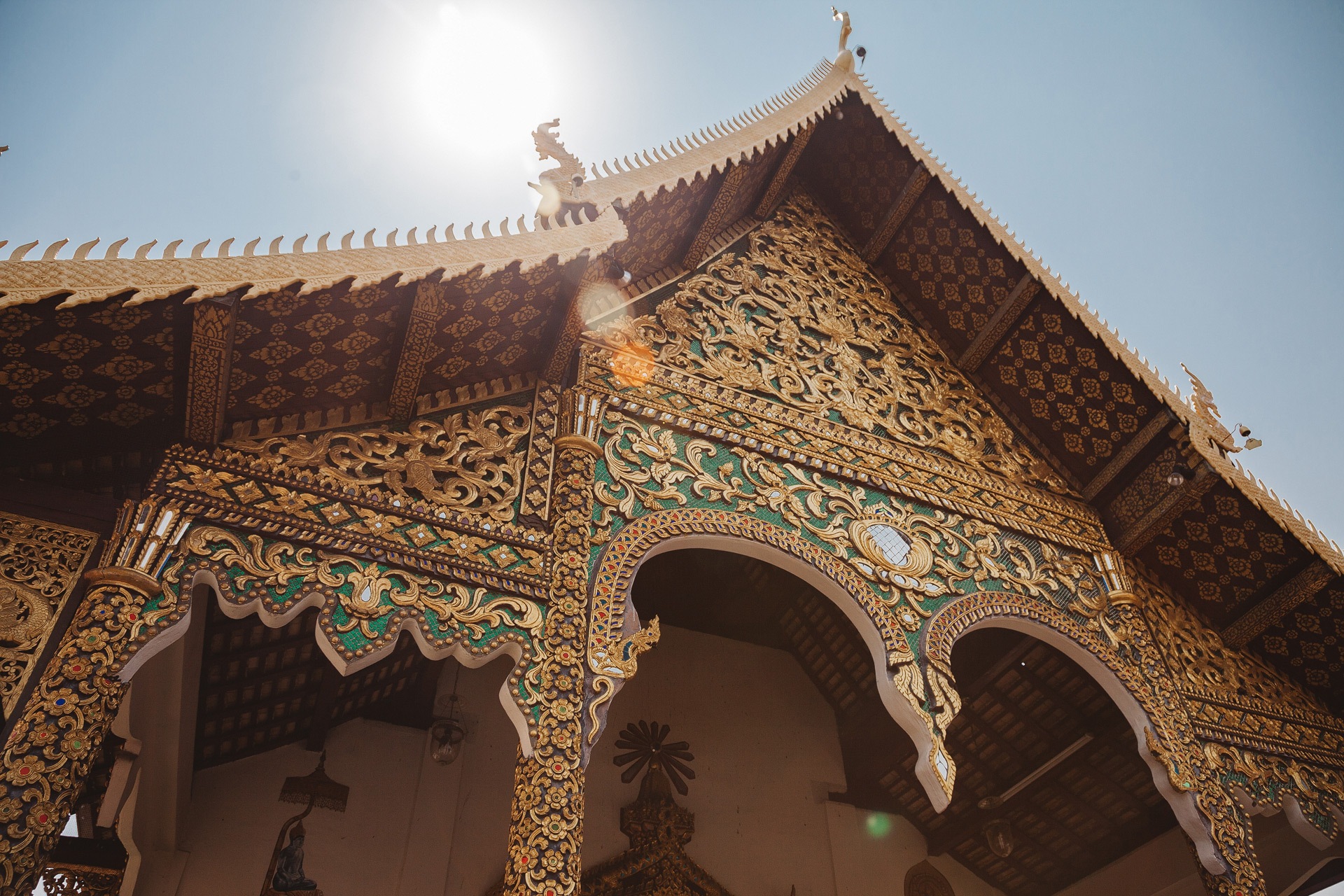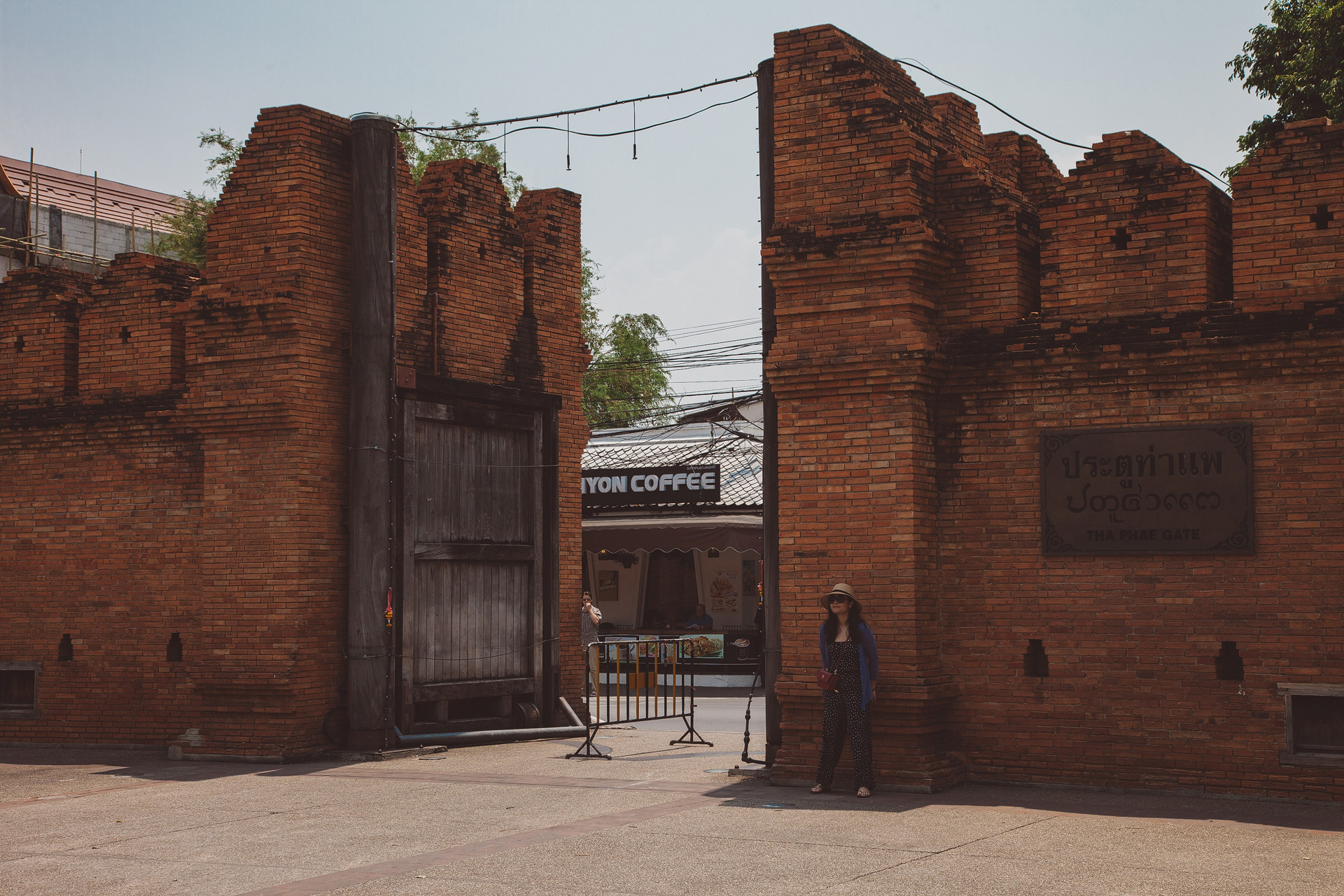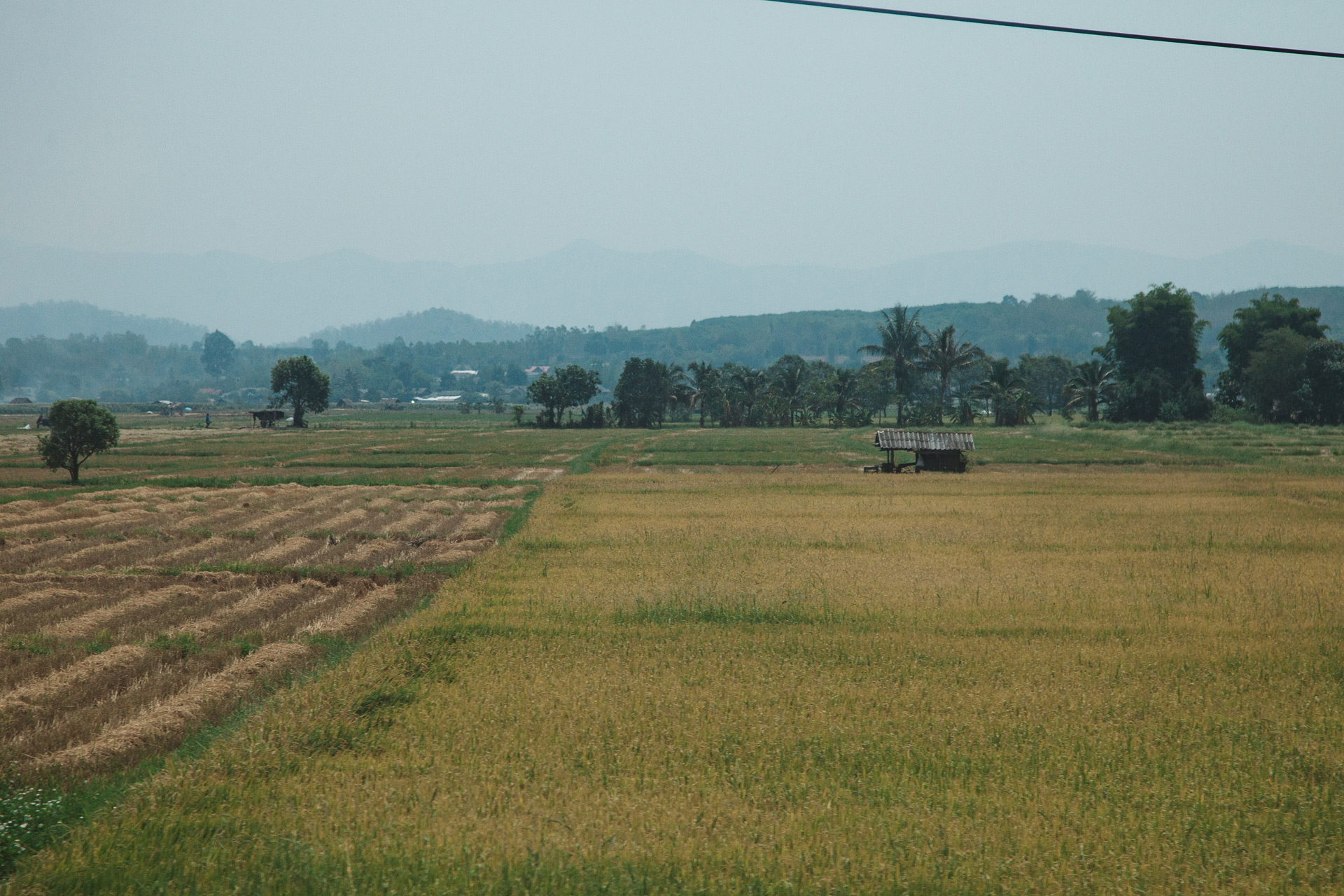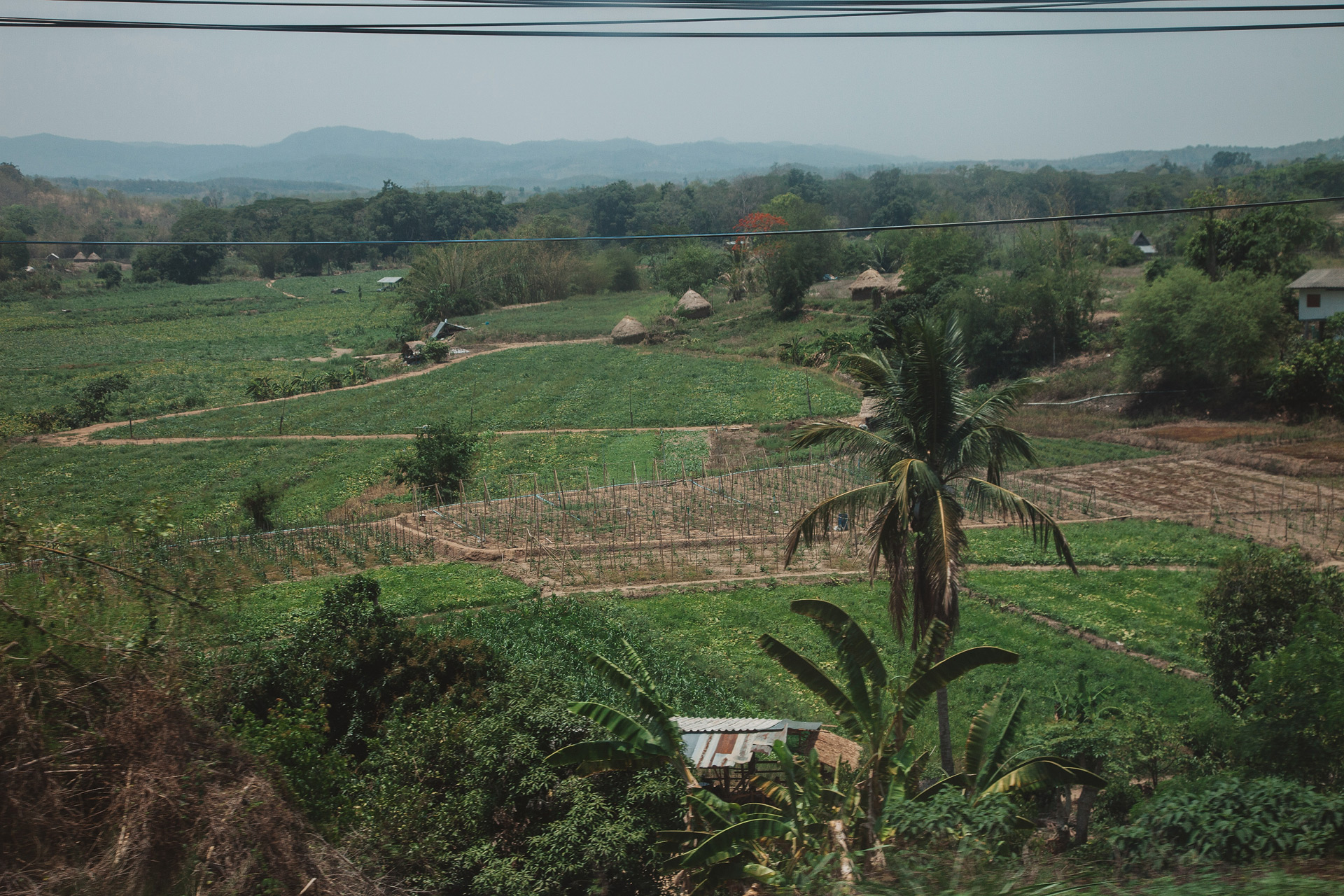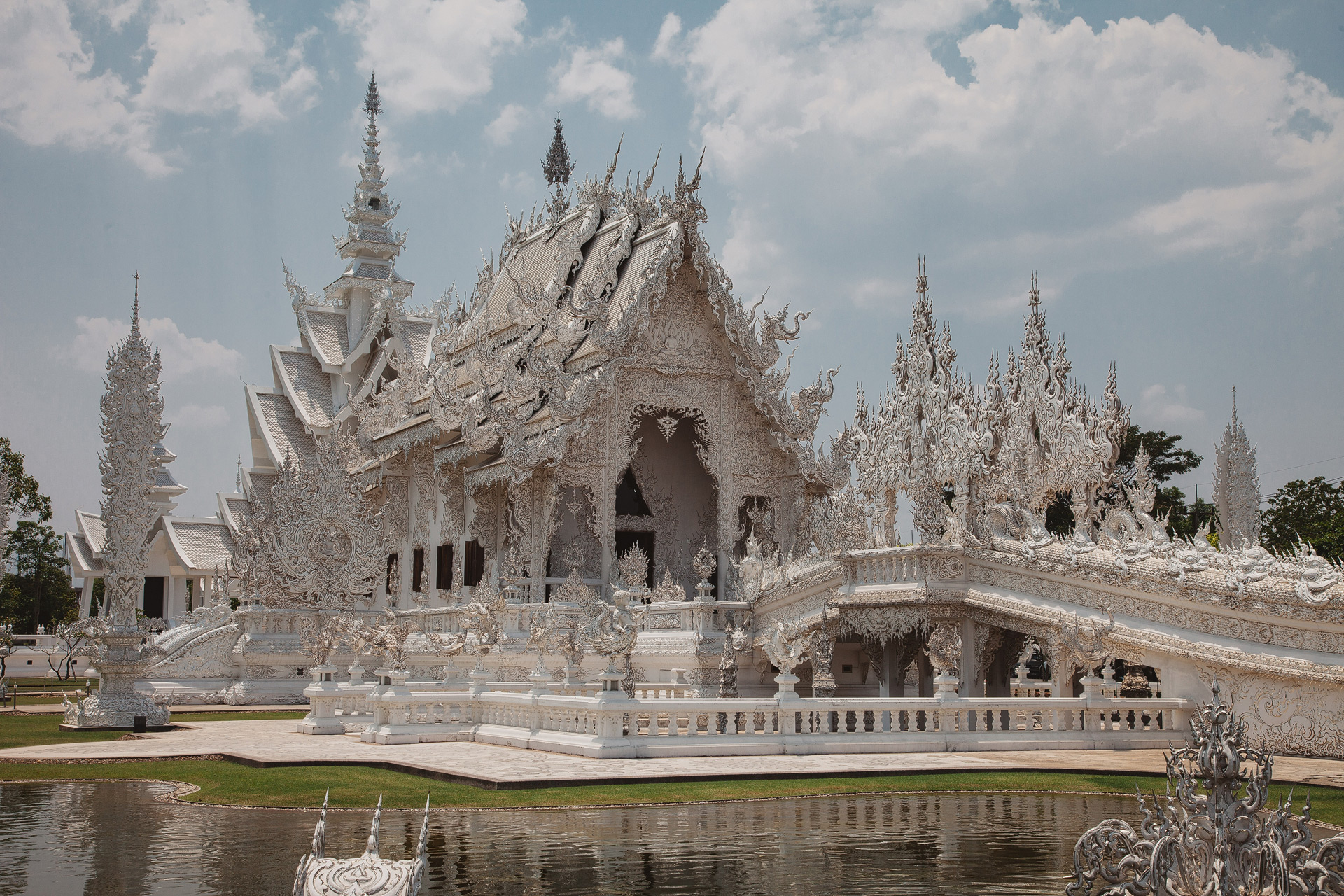 We took a bus to Chiang Rai to visit Wat Rong Khun (วัดร่องขุ่น), better known as the White Temple – and that sums it up pretty well.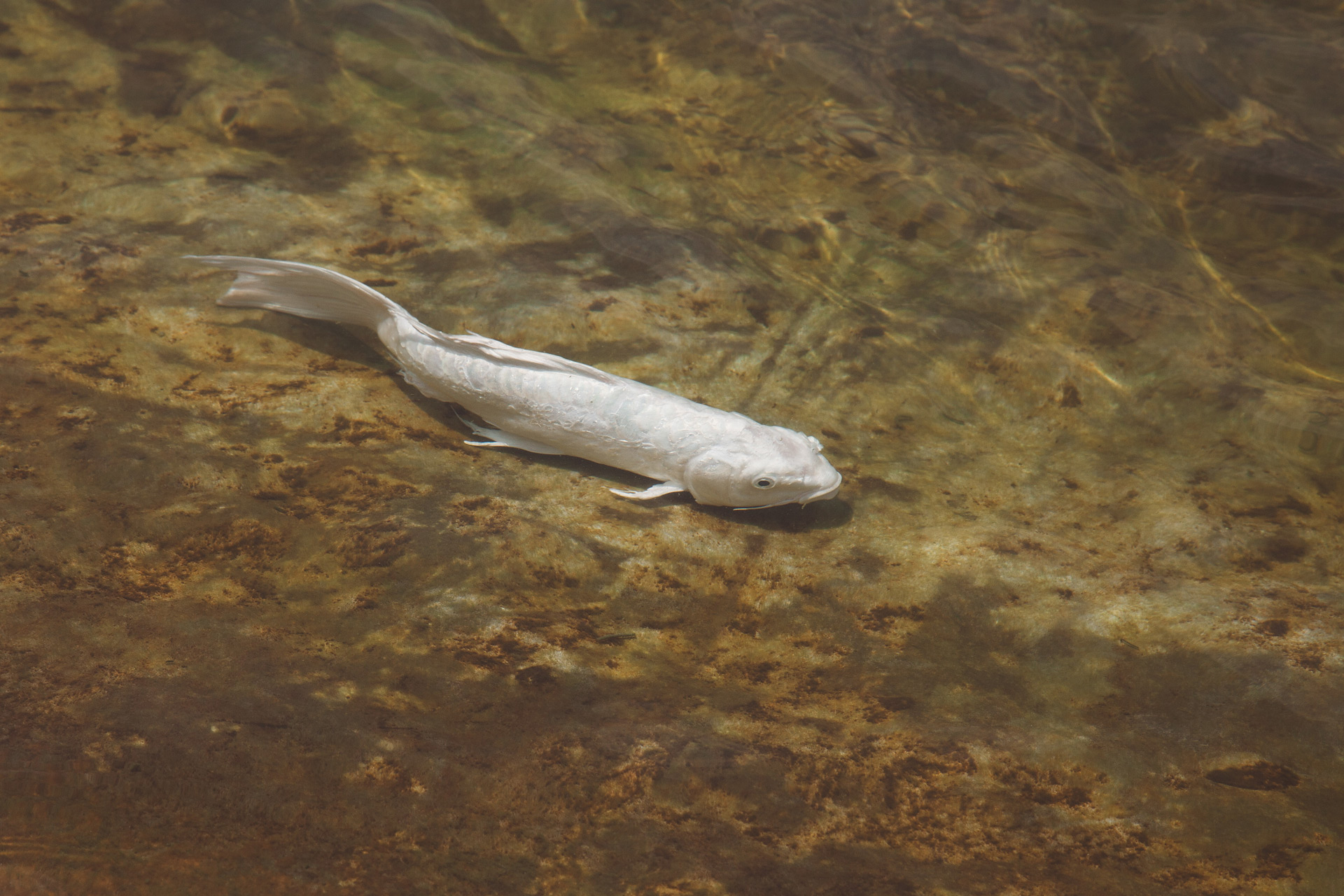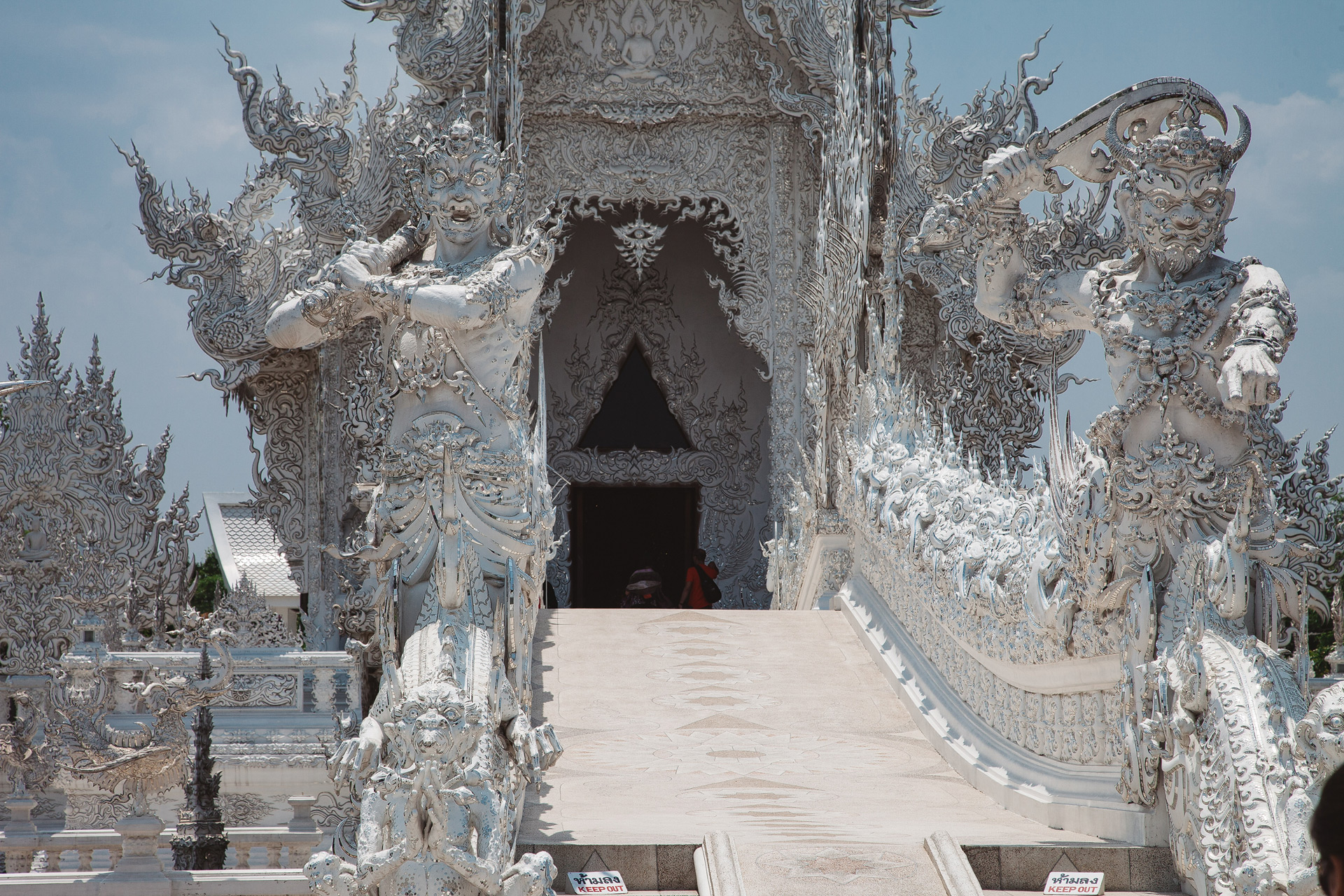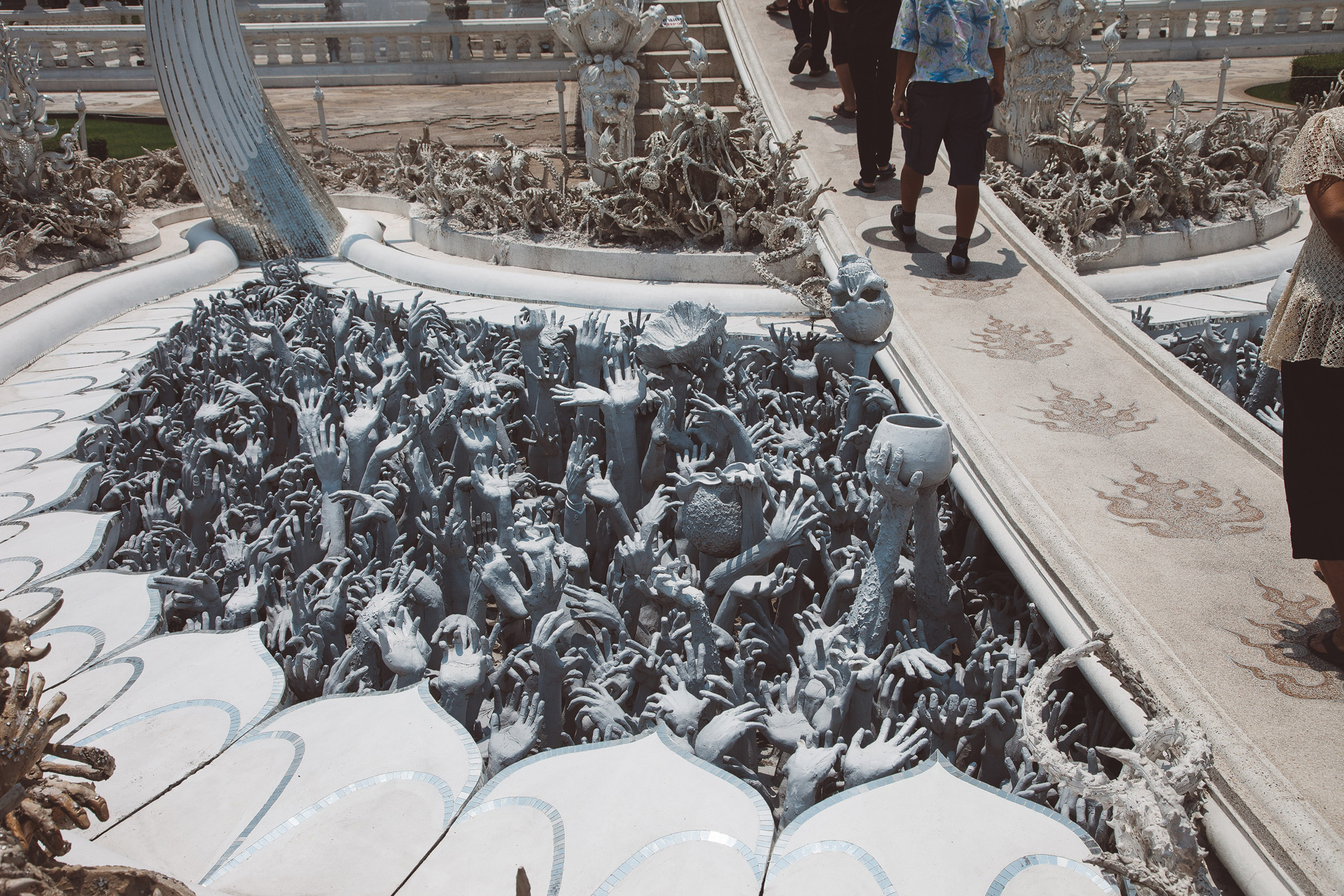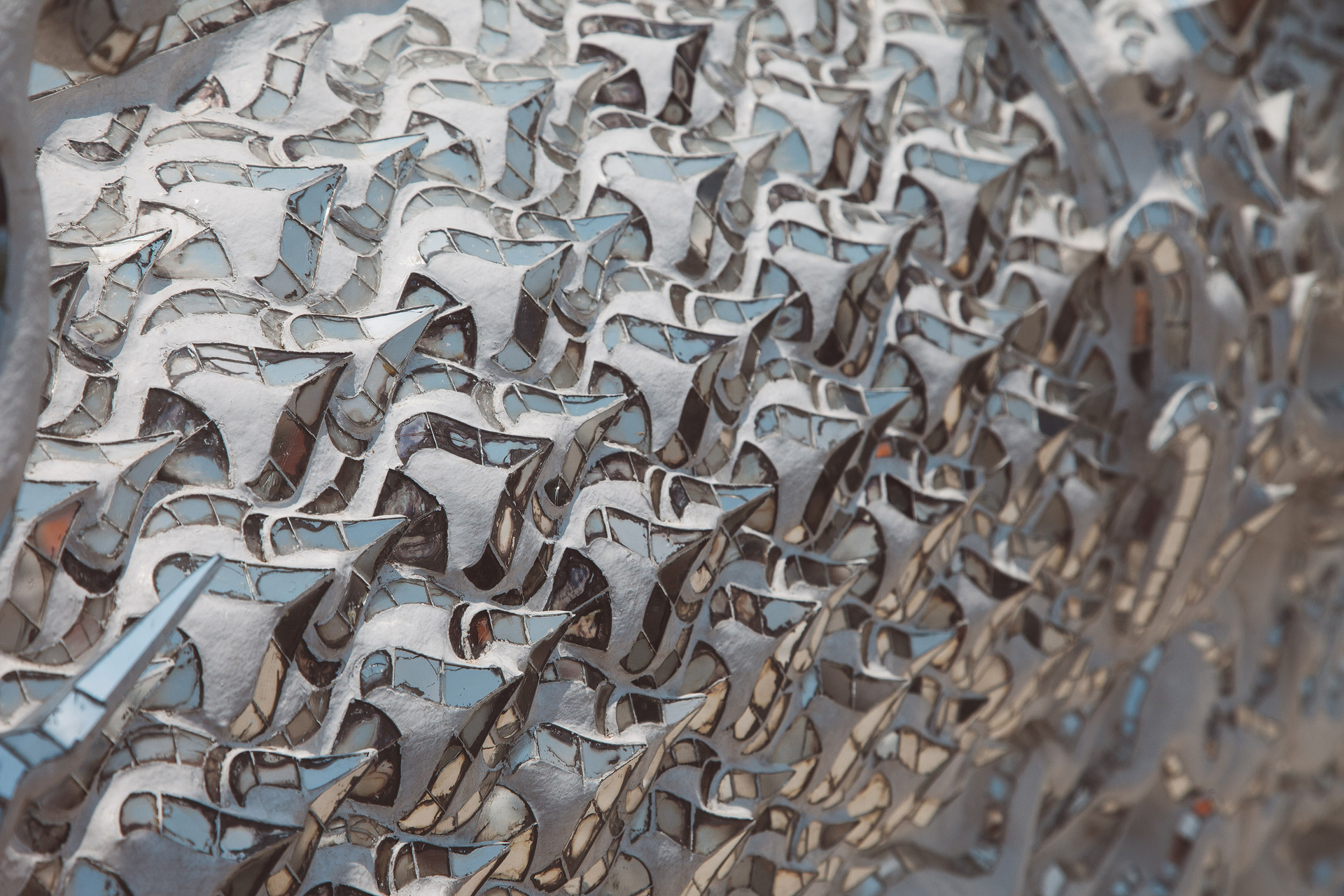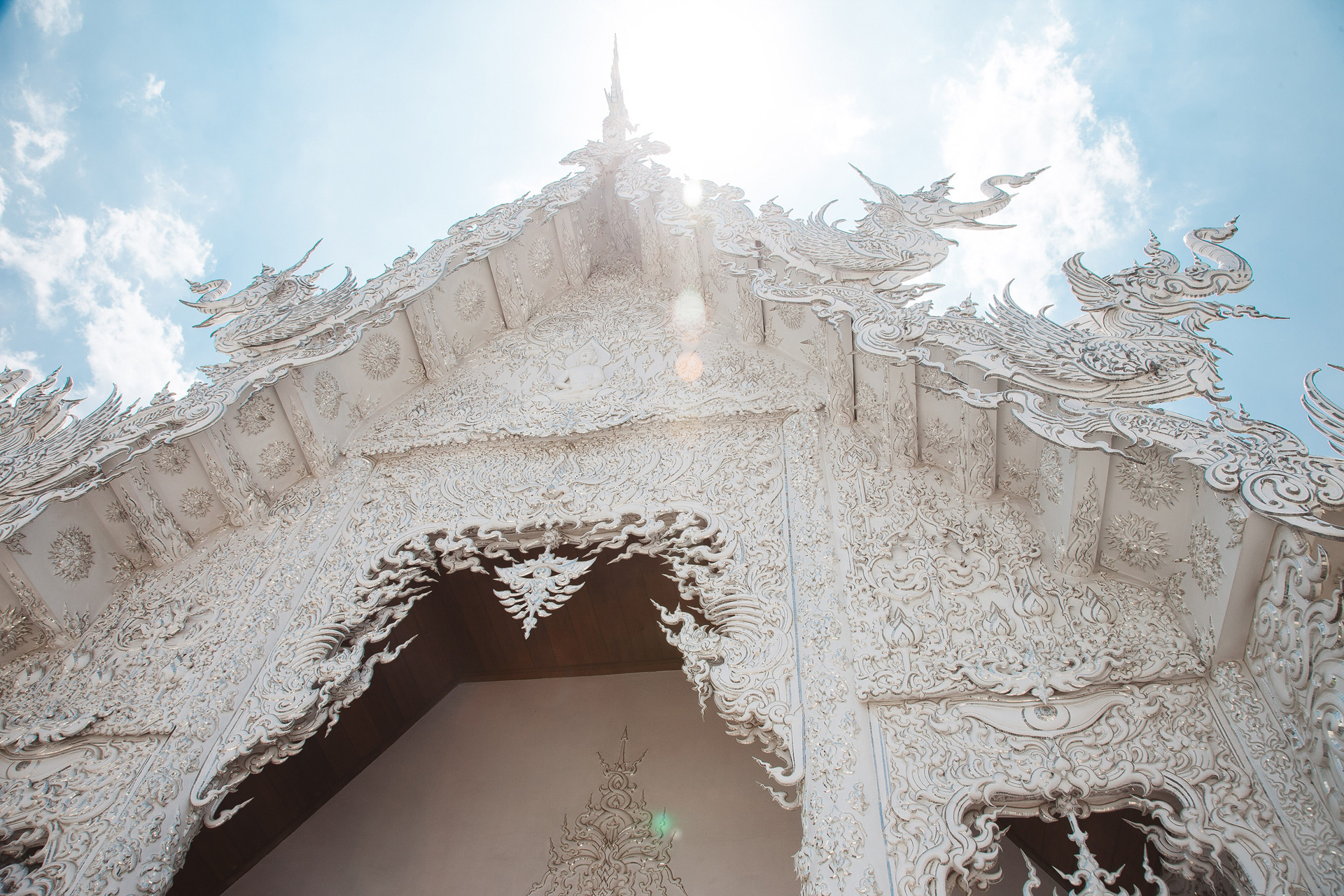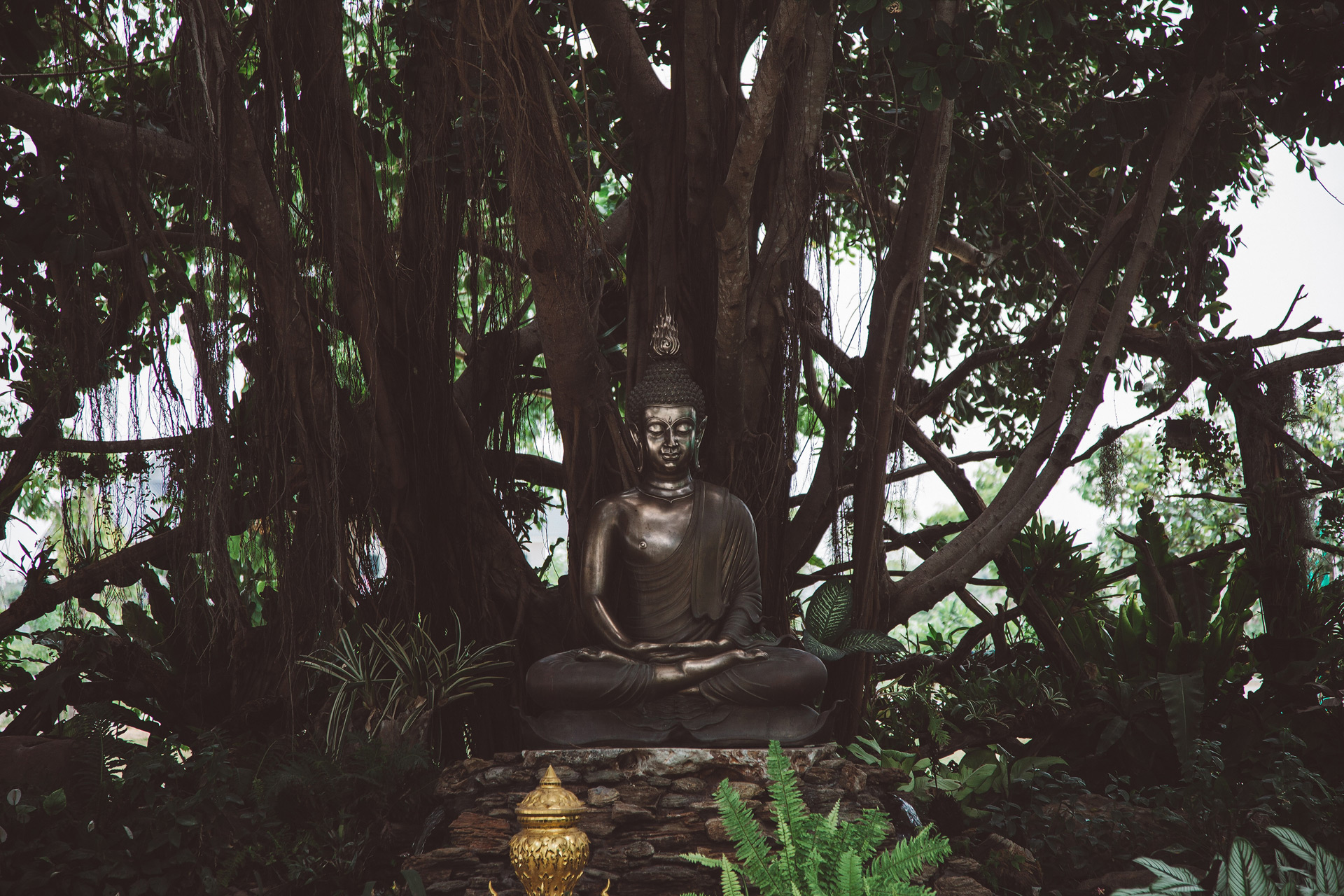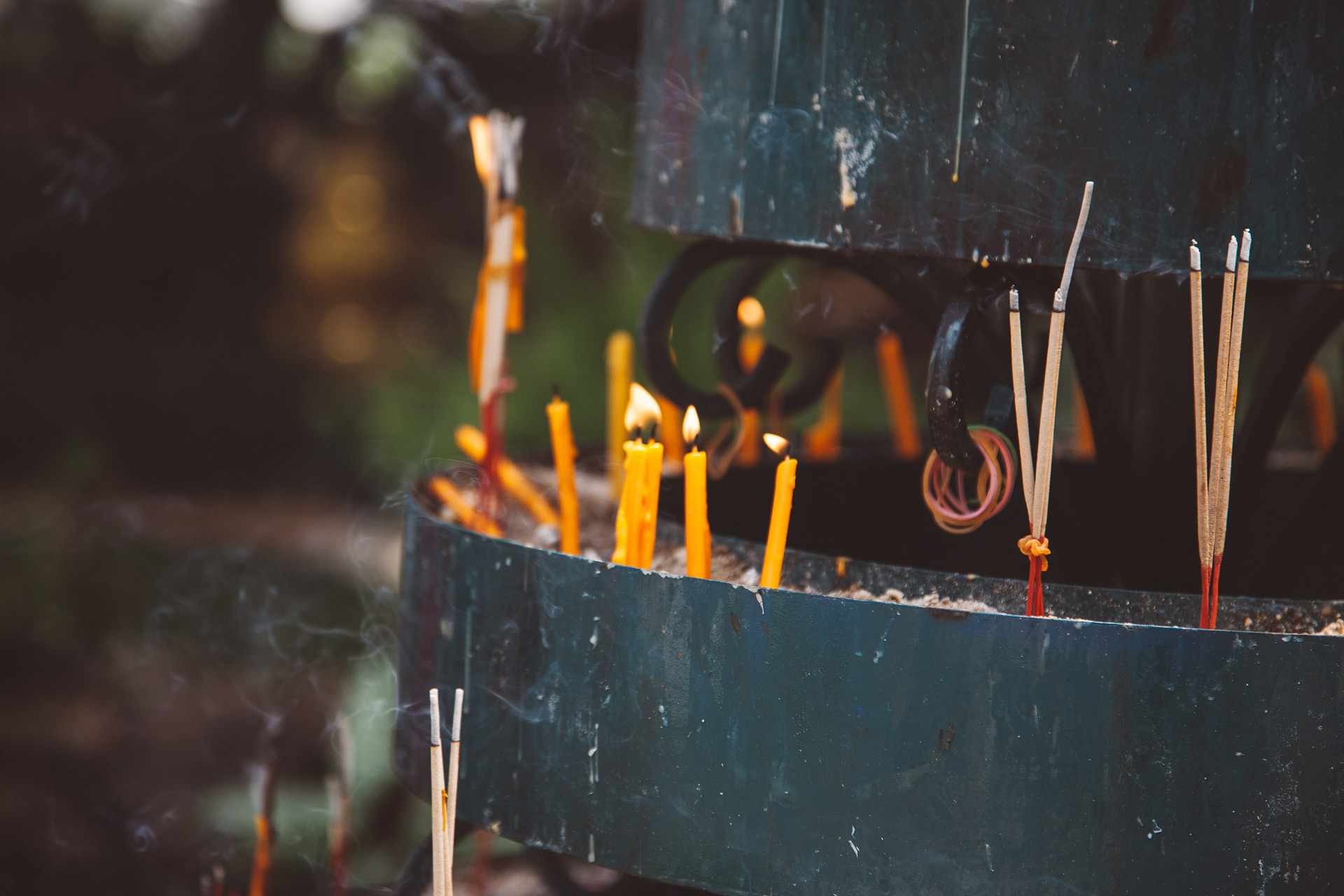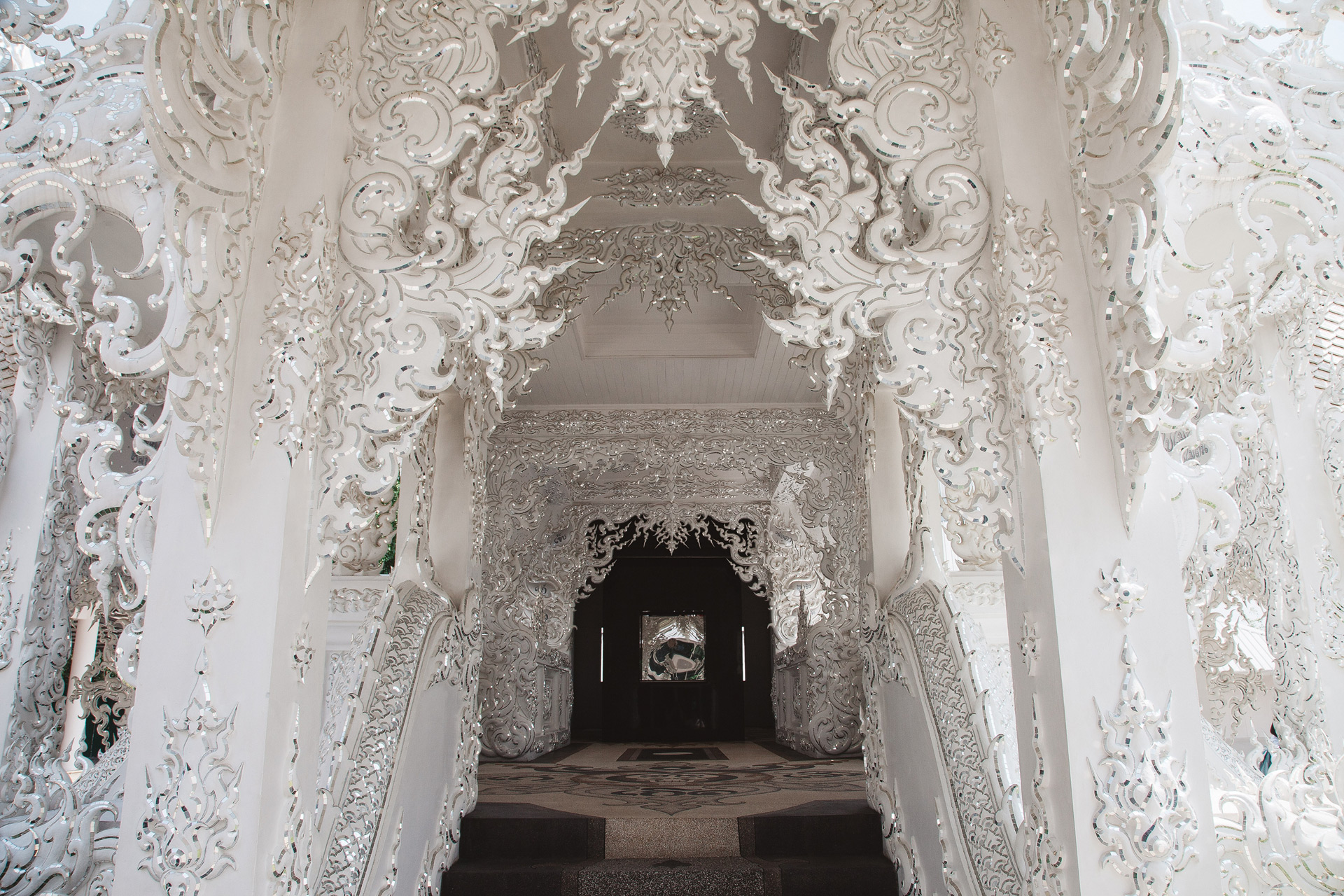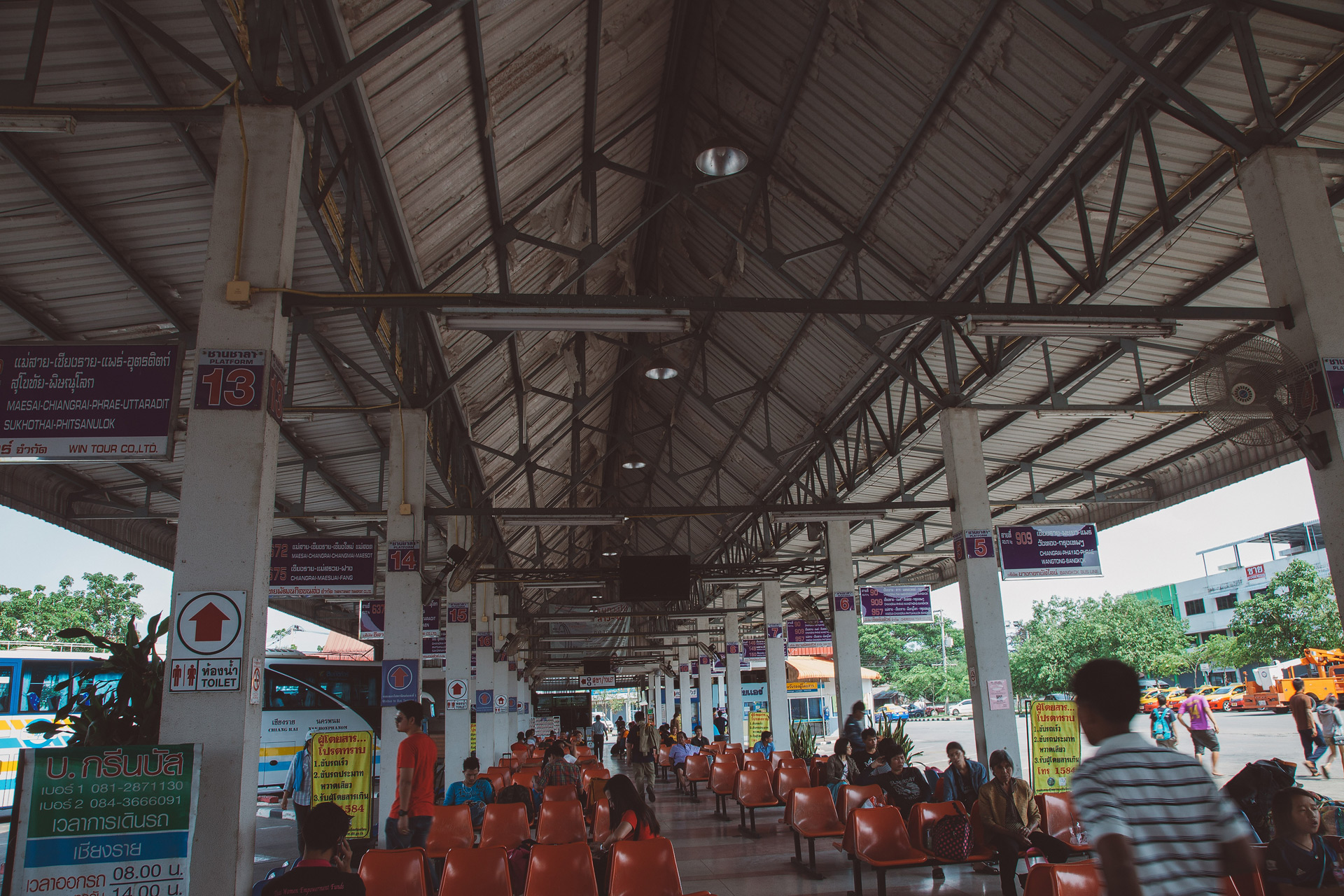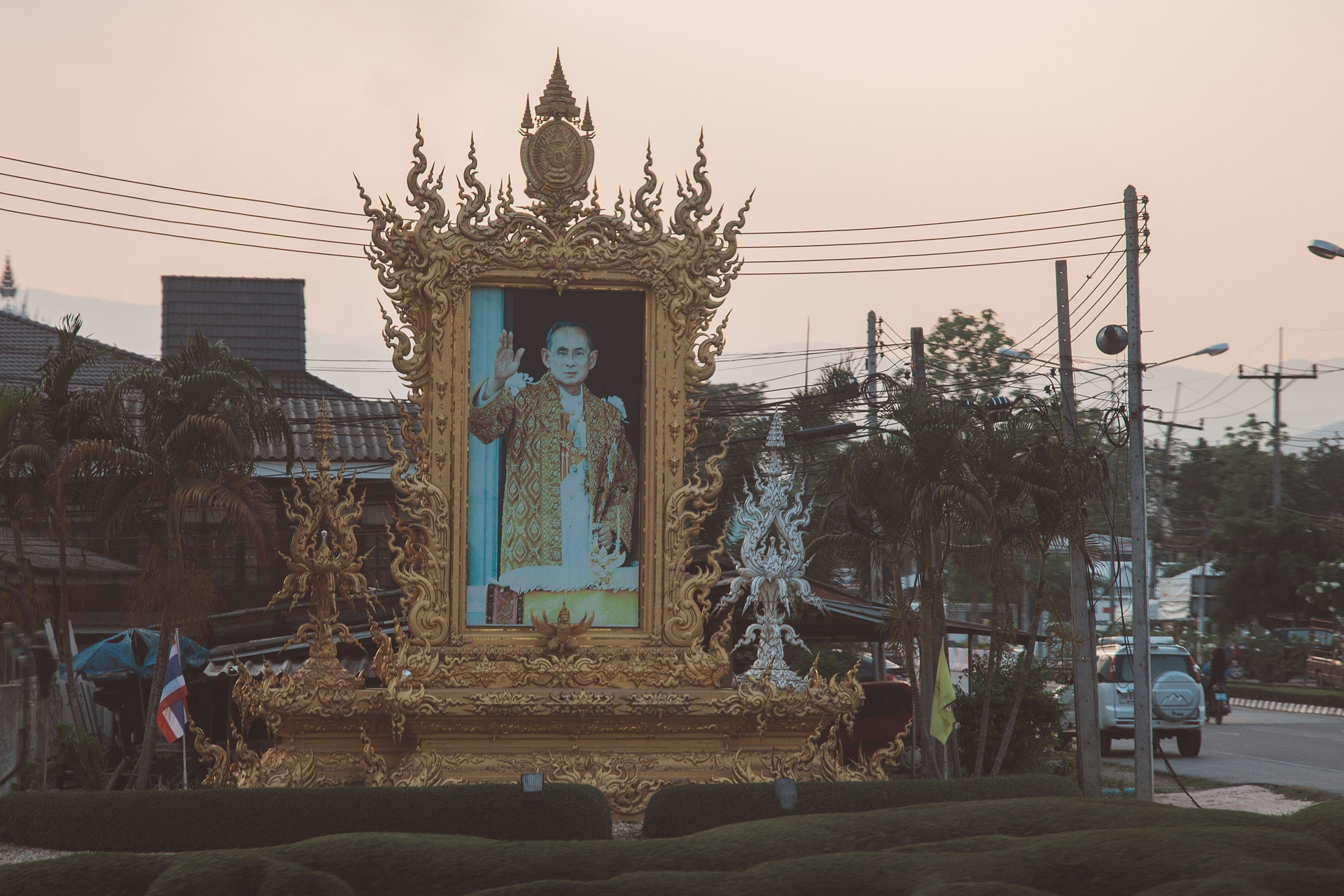 We were on the bus going back to Chiang Mai as the sun was setting and in the far distance I was seeing some light. It turned out that it was an illuminated temple. I took my camera out to take pictures (which is hard enough on a moving bus in the darkness), but unfortunately we were traveling through a town so I lost sight. 
In that moment the bus turned right next to a gas station to make a (the only!) break on the way. I got off the bus and had perfect view on the temple.